Synthetic vs Conventional Oil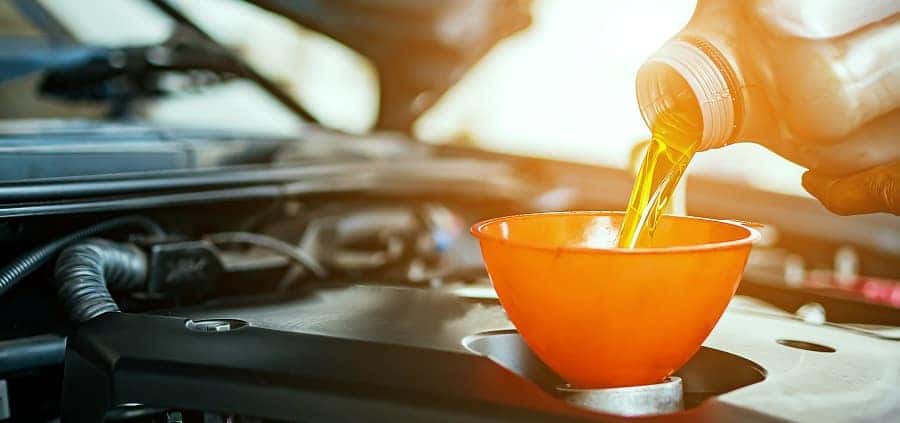 With different kinds of motor oil available on today's market, you might be wondering which one is right for your vehicle. We want you to be an informed driver, so we'll help guide you in the discussion of synthetic vs. conventional oil. We have proudly served drivers in Maple Shade, Moorestown and Cherry Hill with complete vehicle maintenance over the years, and have performed numerous oil changes using both kinds of oil.
Oil has a major impact on fuel economy and the way a car drives. Learn some of the tangible differences between synthetic oil and conventional oil, and discover which is better suited for your needs.
Synthetic vs. Conventional Oil Differences
It's well-known that synthetic motor oil typically performs better than conventional motor oil. Some key differences go into making that happen.
Time for a change: Conventional motor oil typically needs to be changed once every six months or 5,000 miles, whichever comes first. Synthetic oil can last longer, however, and an oil change may only need to be performed once a year or every 10,000 miles. Sometimes, synthetic oil can last up to 15,000 miles.
A cleaner engine: When oil circulates through the engine, deposits can build up. As time goes on, conventional oils form a sludge, reducing the performance of the engine. Synthetic oil contains fewer impurities and won't leave behind as much residue.
It's cold outside… (Or hot): Conventional oils take longer to flow through the engine in the winter months. Synthetic oils are designed to flow quickly at low temperatures, and are engineered to handle hot summer temperatures, too.
Which Oil Should My Car Use?
Some cars will require synthetic oil. Others will require it only after a certain amount of miles. Other vehicles do just fine with conventional oil throughout the entire life of the car. With so many varying requirements, the bottom line is, consult your owner's manual or ask one of our experienced technicians which oil is best for your car.
In general, making a switch from conventional to synthetic as your car gets older tends to work best. By changing to synthetic oil, you can keep the engine running smoothly for years to come as synthetic oil leaves fewer deposits behind.
Changing to synthetic oil can also be dependent on the way you drive your car. If you do a lot of stop-and-go driving, drive long distances or carry extra weight around in the form of cargo or trailers, synthetic oil may be the best choice for your car. On the other hand, commuting short distances to and from work can mean conventional oil will serve just fine.
Visit Our Service Center Today
The professional technicians at Elite Acura provide convenient automotive care to drivers in Maple Shade, Moorestown and Cherry Hill. When making your next service appointment for an oil change, get in touch with our service technicians to discuss whether synthetic vs conventional oil is right for your vehicle.
An oil change is important. It keeps the engine lubricated and your car running smoothly. Schedule your oil change with us today!