How Often Should You Change Your Oil?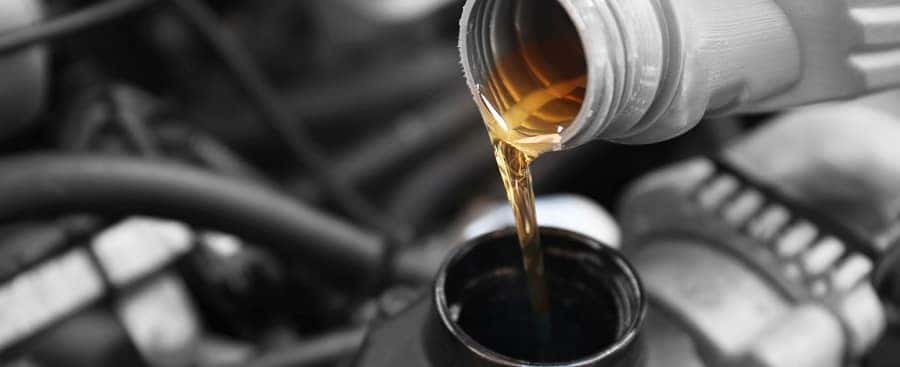 Beneath the hood of your sporty, sleek vehicle lies an intricate collection of parts that work together to effortlessly move you over the roads of Maple Shade, Moorestown, and Cherry Hill. To keep your car in top-notch condition, it's essential to seek out regular checkups for its engine.
Luckily, we're here to provide you with a little insight into keeping your motor running smoothly with this guide created by the Elite Acura team. So, if you've ever asked yourself, "how often should you change your oil?" all you have to do is dive into the information on this page!
Caring for Your Engine
First and foremost, most automotive professionals recommend oil changes every 5,000 to 7,500 miles, depending on the type of oil use in your engine.
Thanks to the advancements made in newer automobiles, you'll be able to enjoy more time on the road before you need to make a maintenance appointment.
However, if you want to be absolutely sure you're following the correct guidelines for your vehicle's oil changes, check your owner's manual. Here, you'll find the manufacturer's recommended mileage, so you'll know when to give your nearby service center a call to schedule a checkup.
If your automobile happens to use only synthetic oil, it's possible that you won't need your first oil change for up to 15,000 miles. Still, depending on your driving conditions, that number could vary, so call up a trusted mechanic to inquire about the approximate mileage for your oil replacement.
Importance of Regular Oil Changes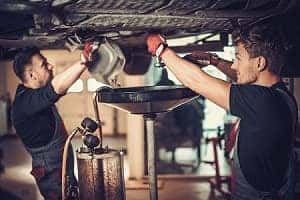 Above all else, it's critical to ensure that you're making frequent visits to your local maintenance facility for oil changes at the recommended intervals for your car. Without a fresh dose of oil, your vehicle's engine could see some side effects that'll ultimately shorten its lifespan.
For example, if you wait until you see the engine light pop onto your dashboard, it's likely that your motor is already too low on lubricant. When your engine starts running low on oil, different parts and components grind together and cause excess friction, which results in damage that will need to be repaired down the road.
On top of that, old motor oil typically contains dirt that's accumulated over time. Eventually, grime contaminates the pure oil and turns into sludge. After the sludge has had time to coat the internal workings of the turbine, it'll slow down the engine's performance and result in corrosion.
So, instead of waiting for your vehicle to run into issues, watch out for these warning signs:
Increased engine noise
Low oil levels
Black and gritty oil
Illuminated engine light
By keeping a close eye out for these signals, you'll easily recognize when it's time to give your local service center a call for a routine oil replacement. That way, you and your vehicle will soar down the highway without a hitch.
Schedule Your Oil Change Today!
At Elite Acura, we're committed to helping you care for your automobile, so it continues to cruise down the roads of Maple Shade, Moorestown, and Cherry Hill like a champion.
So, if you can't remember that last time your car saw the inside of a maintenance center, feel free to give us a call or schedule your appointment today!
We're proud to supply you with all the know-how and expertise you need to preserve the health of your vehicle, so it remains by your side for a lifetime.