Congratulations! You're beginning your search for a dependable new vehicle. While buying a new car is very exciting, it's helpful to have a trustworthy dealership near you that you can rely on to handle all your automotive needs.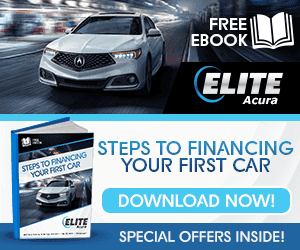 And if you choose Elite Acura, you'll find exactly that. With our wide array of impressive and aggressive vehicles, drivers like you in Maple Shade Township, Moorestown, and Cherry Hill can feel confident that you'll have everything you need to locate your ideal "Acura dealership near me".
Finding an Acura Dealer near Me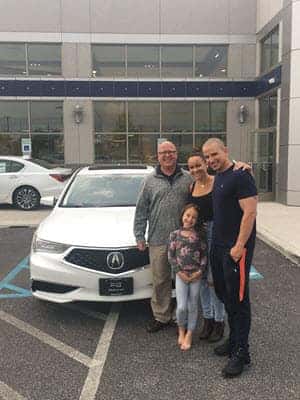 Have you been searching for a new, used, or certified pre-owned vehicle with industry-leading technology and performance? Then, look no further than our dealership. With our extensive inventory and knowledgeable professionals, you'll find yourself behind the wheel of a new Acura in no time.
Browsing our NJ Acura Dealership Inventory
Whether you opt to browse our showroom or do your shopping from home, both of our in-store and online lineups provide the varied selection required to ensure that you discover a new automobile that both you and your family love. Plus, our skilled sales associates will happily answer all the questions you have regarding any facet of our dealership.
And with our online inventory, you'll have a bevy of sedans, SUVs, and much more to choose from. That way, you can be sure that your car contains all the room, power, and amenities necessary to help you enjoy every ride.
Our Acura NJ Dealer Services
And no matter if you're visiting us in person at our NJ Acura dealership, or perusing our collection of cars online, you can quickly connect with one of our expert financers who will help you design the payment plan that's best for you. In addition, we work with all types of credit history to make sure that all our customers receive the loan options that they deserve.
On top of that, our advanced service center will ensure that your Acura stays healthy by thoroughly checking for any issues during all your maintenance and repair appointments.
Our skilled staff has access to a supply of cutting-edge tools and advanced parts to expertly perform any repair you need. That way, you can feel confident that your Acura received the care required to keep it running smoothly.
Acura Dealership Near Me
At Elite Acura, we're proud to serve the communities of Maple Shade Township, Moorestown, and Cherry Hill. Feel free to scroll through the links below to locate the service center that's closest to you. And when you find that your vehicle could use the expertise of a trained professional, stop by our dealership today!