Acura Voorhees NJ
If you ask residents of Voorhees, NJ, what some of the best activities are around town, you'll be pointed to an array of gorgeous outdoor parks and events. At Elite Acura near Voorhees, we want to ensure that you visit all the exciting hotspots in this community.
To get you on your way to your next destination, our team of sales associates will guide you through each vehicle in our Acura lineup. With our collection of cars, you'll discover the automobile that best suits your family's needs.
On top of that, our financing and service departments will secure you with a fair payment plan and automotive care so your vehicle remains by your side for a lifetime. That way, you'll tackle all your new excursions behind the wheel of an impressive car.
Our Acura Inventory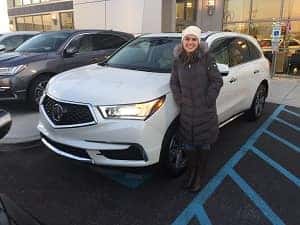 No matter if you've been searching for an aggressive Acura TLX, a dynamic Acura MDX, or anything in between, our selection of Acura vehicles will arm you with a road-dominating car in no time.
Plus, our inventories of used and certified pre-owned automobiles allow you to choose a vehicle that's only a few years old.
that offers up some features that aren't available in our newer cars. With our selection, you'll have all your favorite amenities wrapped up into one package.
Additionally, our sales associates will happily show you through all the standard and optional tools included in each of our showroom options. With the assistance of our staff, you'll be free to customize the technologies and materials included in the cabin of your vehicle so you can personalize it to match your aesthetic tastes.
Acura Financing
After you've decided upon your ideal Acura automobile, our financing department will assist you in constructing a payment plan with the terms that align with your budgetary requirements. That way, you'll leave our dealership feeling comfortable and confident in your decision to shop with us.
If you've been looking for a way to start your leasing or buying process before you stop in for a visit, all you have to do is access our online pre-approval application. From there, you can fill out your information and submit the form. Once we review your details, we'll reach out to you to discuss your opportunities.
Service and Support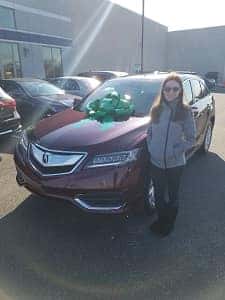 When you own a vehicle, there's nothing more important than being supported by an advanced service facility. At our Acura dealership near Voorhees, NJ, our skilled mechanics will tirelessly work to get every job done right—be it a quick maintenance check or an extensive repair.
We also make it easy to access anything you need while we perform service on your automobile. Our state-of-the-art center offers up free Wi-Fi and private work stations so you can stay connected to your job during your stay with us.
Check out some of our rotating service specials to see if the procedure you've been looking for is included so you can save some cash on your next appointment.
Visit Our Acura Dealership Today!
At Elite Acura, nothing makes us more satisfied than when we see our valued customers soaring down the roads of Voorhees, NJ, in the driver's seat of an Acura car.
So, no matter if you plan to take the kids to Diggerland for a day of fun or would rather explore the trails at Black Run Preserve, our automobiles will have you on the way to your next adventure.
Don't hesitate to get your hands on a luxurious new vehicle. Stop by our showroom or schedule your Acura test drive today!