Boost Your Energy and Vitality at These Yoga Studios near Maple Shade

 If you're looking to get in shape or just improve your general health and well-being, adding yoga to your daily routine may be just the ticket. Not only can it improve your flexibility, muscle tone, and strength, but it also boosts your circulatory and respiratory health, not to mention lifting your mood!
If you're looking for yoga near you, you'll find a variety of options near Maple Shade, NJ. Check them out below!
Hot Yoga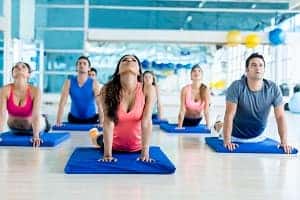 The team at Hot Yoga makes it their mission to improve the well-being of every student, and their hot yoga classes are just as accessible to beginners as they are to experts. As the name implies, hot yoga takes place in a warm and humid room to raise your heart rate and work your muscles harder.
Beginners can take advantage of Hot Yoga's introductory special for reduced rates over the course of your first 30 days. The class may kick your butt the first time through, but you'll feel much better afterward and be welcomed with open arms!
The Studio for Yoga
Located in the heart of historic downtown Moorestown, The Studio for Yoga offers a wide range of classes accessible to students of all levels, in group or individual sessions. Their studio is warm and inviting, with terracotta-colored brick walls and floor-to-ceiling windows for a bright, serene and naturally lit space.
For a dynamic yoga experience, you can take a lesson in vinyasa flow—this is a great class for experienced practitioners who want to add more movement to their routine. Or enjoy a restorative Reiki session, which combines slow-pace yin yoga with the healing hands of your trainer!
Yoga Path Studio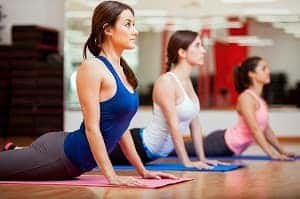 Find your path to a healthier, more aware lifestyle at Yoga Path Studio, just a short drive from Maple Shade in Moorestown. The team here works hard to create a supportive and nurturing background where students of all skill levels can practice with confidence.
At Yoga Path Studio, classes offered range from vinyasa for synchronizing breath and movement to aerial yoga, which gets you up in the air by use of a hammock! This form of yoga helps you do traditional poses and spin while relieving pressure on your hands, neck, and shoulders.
Breathe in, Release, and Discover Yoga
For yoga near you, Maple Shade, NJ, offers a wide variety of options. Check out the websites of the studios on this page to see their full schedule of classes and find one that works for you!