Get Fit for New Year's Resolution with These Top Yoga Studios Cherry Hill, NJ
With so many new ways of working out, why not opt for something that calms your mind while keeping your body in perfect shape? Luckily, yoga practices help you reap all the great medical benefits of a traditional exercise routine while also fending off the effects of everyday stress.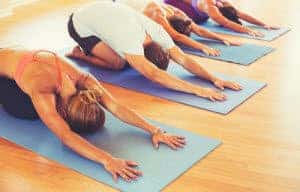 For your ticket to the ultimate in Zen, we're here with our guide on how you can get fit for your New Year's resolutions with these top yoga studios near Cherry Hill, NJ. So, pack up your yoga mat, grab a bottle of water, and get ready to "Omm" your way into the new year.
Anjali Power Yoga
Once you find your ideal place to work up a sweat, there's nothing better than discovering that your studio offers up classes for all fitness levels—and that's precisely what you'll notice upon setting foot into Anjali Power Yoga. Here, sessions range from heated Vinyasa routines to prenatal classes, and lots more.
If you're completely new to yoga, don't fret! The Power Yoga Beginners class offers up a cooler environment in which you can twist into any pose. Plus, each instructor works at your pace, so you fully enjoy every minute of your session.
Take a look at the class schedule on their Facebook page!
Moonshine Power Yoga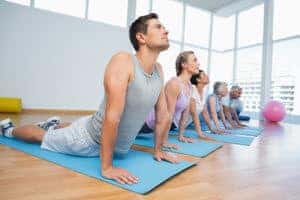 At Moonshine Power Yoga, you'll stretch your way to yogi nirvana with their wide array of classes, which are great for any kind of yoga enthusiast. That way, you can opt for the practice that's catered to your pace and atmosphere preferences.
For example, the Power BEATS! class keeps you engaged with music that matches every movement of your muscles. This session challenges your body with Baptiste Power Vinyasa Yoga™, so you can listen to some catchy beats while contorting yourself into various yoga positions.
Check out their Facebook profile for information about their upcoming events!
Pilates Core Center & Dragonfly Yoga
Looking for something a little different? If so, be sure to check out Pilates Core Center & Dragonfly Yoga, where you can choose between your preferred practice. Whether you want your exercises to be accompanied by some equipment or just a mat, this place has everything you need to boost your metabolism and work up a sweat.
To sooth your body after a blood-pumping class, try out their Holistic Healing Spa, which offers up treatments like Body Reactivation, iHeal Technique, Reiki, and much more. With the knowledge of their healing experts, your physique will be fixed up and ready to coil into all types of challenging poses.
Book your first class online by visiting their Facebook!