View College Basketball's Biggest Games near Maple Shade NJ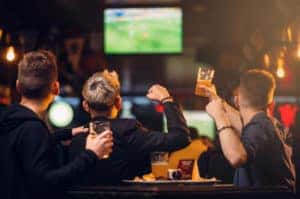 While there are lots of sports to watch throughout the year, winter is especially popular for college basketball. But that culminates into the playoffs that occur in March.
While you could watch these games at home, why not go out and celebrate with other basketball fans? If you're not sure where to go, we think the following places should be on your list.
Keep reading to see where you could watch college basketball's biggest event near Maple Shade, NJ!
Dominic's Tavern: Local, Family-Friendly Establishment
Dominic's Tavern has been around since 1987, serving good food and great drinks to patrons from all over South Jersey.
They also host some pretty fun events, like Family Fun Night on Mondays and Trivia on Tuesdays. Otherwise, you can stop by to watch some college basketball and take advantage of one of their drink specials, like $2.50 Bud Light Bottles and $4 Craft Beers.
You'll also want to try their wings, which are quite popular among the locals. You can get Ten Jumbo Wings in flavors like Mild, Honey-Hot, or 911 and served with bleu cheese and celery.
Check out more food and drink options on the Dominic's Tavern Facebook page.
Pinsetter Bar & Bowl: Watch Sports or Bowl in Style
Pinsetter Bar & Bowl is a chic place where you can watch sports, enjoy some food and drink specials, and bowl with your friends.
At the bar, multiple flat-screen TVs make it easy to view some college basketball. Plus, there are daily food specials, over 70 craft and domestic beers, and seasonally inspired cocktails to choose from.
When a basketball game isn't on, there's still lots of fun to be had. You and your friends can bowl in style, with 34 lanes utilizing a state-of-the-art scoring system. Plus, if you come here Sunday through Thursday, you can take advantage of their $10.99 All-You-Can-Bowl special from 9:00 PM until closing.
Be sure to swing by Pinsetter's for $3 Miller Lite Drafts during every college basketball game until the end of March!
Learn more on the Pinsetter Bar & Bowl Facebook page.
Vera Bar & Grill: Fun for All, Both Day & Night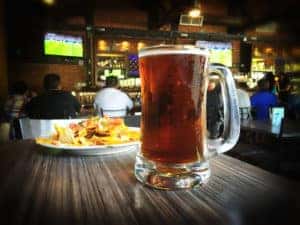 Vera Bar & Grill is a great spot when you're looking to have fun in the afternoon or late at night.
During the day, you can stop by and cheer on your favorite college basketball team. Plus, if a game is playing during Happy Hour, you can get specials on drinks and appetizers like Beef Sliders, Nachos, and Fish Tacos.
Then, when the sun goes down, you can immerse yourself in the nightlife environment. Dance the night away with music from some of the hottest DJs, and take advantage of VIP bottle service for yourself and your close friends.
Check out Vera Bar & Grill on Facebook for more information on their establishment.
See Which College Basketball Team Comes Out on Top
We're sure you're eager for the madness of college basketball playoffs to start. So, have a plan in action, and decide which of these sports bars near Maple Shade, NJ, you'll be visiting first!