What Type of Oil Does Your Car Need?
Knowing what type of motor oil is best for your car can not only help ensure long-lasting performance, but also potentially save you a lot of money in the long run.
At Elite Acura, our team of factory-trained technicians are an excellent resource for drivers throughout Maple Shade, Moorestown, and Cherry Hill, NJ looking for advice on how to keep their vehicle in peak condition. To learn some tips on what type of motor oil your car needs and when, continue reading our helpful guide!
Why So Many Different Varieties of Oil?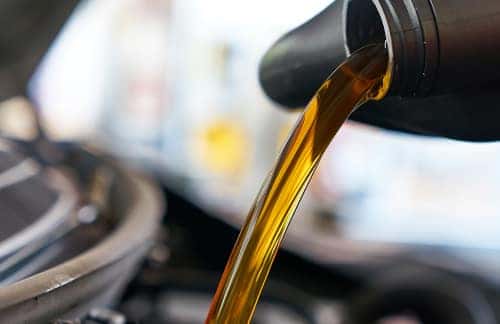 Step into any parts center or automotive supply store and you'll often be met with a huge wall of varying motor oil blends and viscosities. You'll also notice that each type serves a specific purpose like high-mileage, heavy-duty/off-road, performance, etc. Each oil type has a rating which tells you it's viscosity or resistance to flow as well as how well it performs based on hot or cold.
Generally, thicker oil does a better job at lubricating the moving parts inside your engine but doesn't always perform well under temperatures below 30 degrees Fahrenheit. If you have a brand-new vehicle, you should consult your owner's manual which will tell you the type of motor oil best suited for your specific engine.
4 Types of Motor Oil
While it might seem like there's an endless variety of motor oil out there to choose for your next oil change, in actuality, they all can be broken down into four main types: conventional, full-synthetic, synthetic blend, and high-mileage.
Conventional oil is the most common and generally is what car manufacturers use in their brand-new models.
Full-Synthetic, starts out as conventional oil but then goes through an additional distillation process, removing hazardous particles while including a number of additives to strengthen its chemical compound. You'll often find full-synthetic in vehicle's with high performance engines or in vehicles that are regularly exposed to extreme temperatures.
Synthetic Blend has many of the same benefits as full synthetic but is often less expensive and less effective.
High Mileage motor oilis a type of synthetic blend that's specifically used for vehicles with more than 75,000 miles. For the vast majority of drivers, you'll either choose between a conventional or synthetic oil for most of the vehicle's life cycle.
Synthetic vs Conventional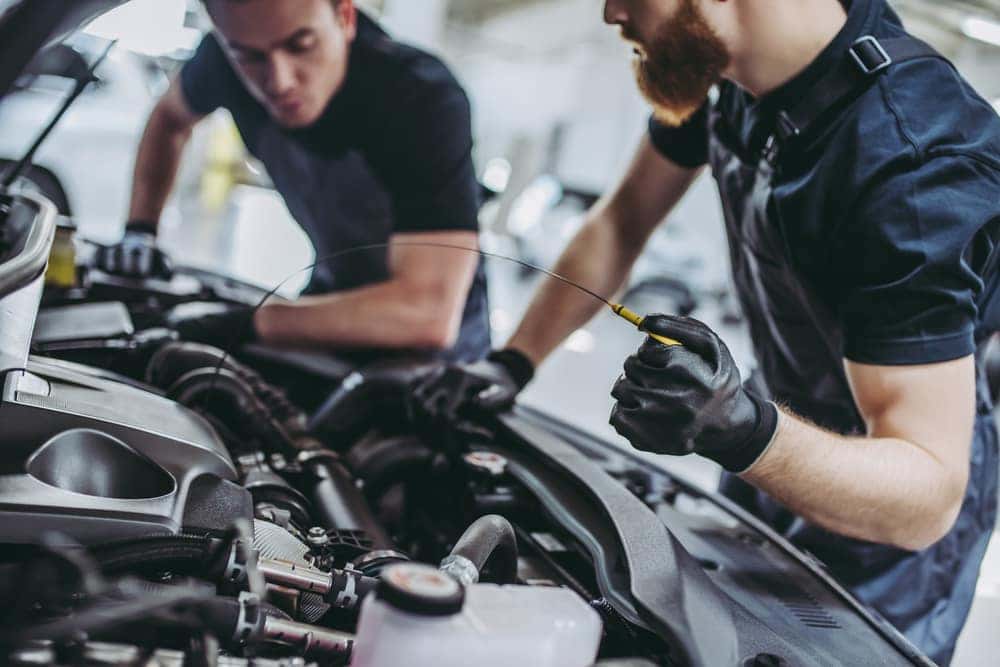 While most technicians agree that synthetic oil offers a clear advantage in terms of protecting against things like engine wear and extreme temperature protection, conventional oil is also useful in a number of situations including:
Car with less >10,000 miles
High-mileage vehicles
Cheaper cost
At the end of the day, the two biggest factors that will determine if you need synthetic or conventional oil will be engine type and how much you're willing to spend each time you drop your vehicle off for routine maintenance.
Schedule Your Next Oil Change Today!!
Now that you have a better understanding of difference between the various oil blends that are available, make sure to ask your service technician about it the next time you schedule and oil and filter change.
If you're a driver living near Maple Shade, Moorestown of Cherry Hill and are in-need of a maintenance, simply stop by Elite Acura or go online to schedule an appointment today!