Your Romantic Old City Philly Getaway Guide
Valentine's Day is on the way! To show your loved one a great time, you've got to pull out all the stops. Luckily, there are some pretty fun and romantic things that you can do in Philadelphia for Valentine's Day. You can make a weekend of it and craft the perfect Valentine's Day that your loved one will remember for the years to come.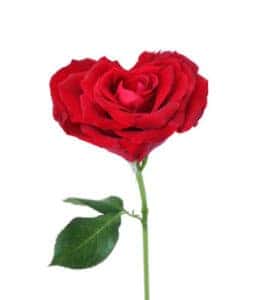 Here's your romantic Old City Philly getaway guide for this Valentine's Day.
M Restaurant at the Morris House
231 South 8th Street, Philadelphia, PA                        Facebook
When it's time to choose the restaurant, why not pick one with a great deal of history? M Restaurant at the Morris House is a stellar choice for a romantic dinner. This hotel was built in the 1787 and resembles the first White House, which was located nearby. This restaurant provides exceptional meals and service to their patrons, and each dish is expertly crafted using the freshest ingredients around.
On Valentine's Day, they have a special four-course dinner with specifically chosen dishes to highlight the romance of the evening, with starters like Braised Rabbit and Barley Soup, Baby Greens, and entrees featuring options like Whole Dorado for two, Peppered Quail, and Beef Tenderloin.
Shane Confectionary
110 Market Street, Philadelphia, PA                           Facebook
It's not Valentine's Day without some chocolates. Instead of running into the convenience store and grabbing a heart-shaped box, why not get some freshly made and uniquely designed chocolates from Shane Confectionary?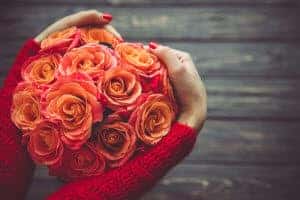 This historic candy maker was first founded in 1911, and since then have gone on to become one of the most sought-after chocolatiers in the area. They've got plenty of great options to choose from, including chocolate, caramel, and butter cream assortments; chocolate-covered pretzels; nonpareils; and even candy molds in a variety of shapes.
The Spa Terme Di Aroma
32 North 3rd Street, Philadelphia, PA                          Facebook                    Instagram
There's nothing more romantic than a couple's massage, but while you're in Old City, you may want to swing by the Spa Termia Di Aroma. You can partake in a deep tissue massage before going in for a deep cleansing facial. You and your loved one can get comfortable and make a day of it while you're receiving relaxing therapeutic massages and helpful treatments. When you leave Spa Terme Di Aroma, you'll feel refreshed, rejuvenated, and ready to continue your Valentine's Day adventures in Old City.
If you're having trouble planning the perfect Valentine's Day, the suggestions above should be enough to get you started. These romantic spots in Old City will be enough to help you craft a memorable and romantic Valentine's Day.