5 Reasons to Attend the Philadelphia Mummers Parade 2018
Once Christmas passes, that doesn't mean that the festivities come to a close! In fact, with New Year's approaching, there are even more reasons to celebrate and crack open that bottle of champagne.
However, if you're late to the game on one of the most thrilling events of the season, we're here with the top five reasons to attend the Philadelphia Mummers Parade 2018. That way, you can start planning your trek from City Hall to Washington Avenue a little early this year!
Costumes and History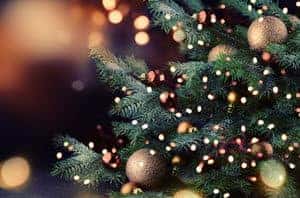 If you're wondering where the tradition of dressing up in ornate costumes originated, you can thank the ancient Romans. In fact, Mummer parades trace their roots back to the festival of Saturnalia, when laborers wore masks, traded gifts, and discussed the time's most pressing issues.
From there, Swedish immigrants in Philadelphia welcomed the holidays by dressing up in fancy outfits and asking locals of desserts, alcoholic drinks, and merriment.
Over time, settlers from countries like Ireland and Italy added their own flair to the costumes and, eventually, moved the parade to New Year's Day, resulting in our very own Philadelphia Mummers Parade. So, think of this ceremony as a conglomerate of cultural and holiday traditions!
Fancy Brigade Finale
If you still haven't gotten enough of the fancy adornments after the outdoor parade, stop by the Fancy Brigade Finale held at the Pennsylvania Convention Center.
That way, you won't miss out on a moment of this widely acclaimed celebration. At 11:30 a.m. and at 5:00 p.m. on January 1, 2018, each of the 12 groups will compete with different performances and dazzle the audience with remarkable guises.
At this unique event, you'll get an even closer look at the detailed designs of the costumes and choreographed dance routines.
MummersFest
Don't worry, the fun doesn't stop there! Your little ones will have a chance to get their hands on the gorgeous costume creations at MummersFest at the Pennsylvania Convention Center.
So, before the parade begins on January 1st, your family can prepare with a stop at this interactive exhibit to watch rehearsals, try on the outfits, design their own ensemble, and much more.
Here, your kids will get their imaginations running wild before you hit the streets on New Year's Day to watch all the gaudy getups in action!
Food
No holiday affair is complete without some amazing grub. In a city like Philadelphia, you can trust that your belly will be kept full throughout every minute of the Mummers Parade.
Food trucks line the avenues for quick bites, and many restaurants on the Broad Street route open up to welcome event-goers who are famished after a day of celebration.
Be sure to check out hotspots, like Parc and El Vez, that'll keep you warm with some tasty plates while you enjoy the sounds of the march.
Drinks
Looking for a place to grab a six pack or bottle of wine before the Mummers Parade? Luckily, Philly is filled with local joints that'll serve up just what you need to slug a drink before heading out your door to the festival.
Or, stop by one of the ever-popular bars situated along the parade's path to sip on a beer or Bloody Mary before joining the crowd on the streets.
Check out more information about why this event is so special here!