Embrace Your Inner Fashionista at La•Di•Da
Calling all fashionistas! Ready to immerse yourself in a world of chic clothing, amazing accessories, and dazzling décor?
Then stop by La•Di•Da, New Jersey's ultimate ladies' boutique, outfitting women with everything they need to look and feel their absolute best!
In this local spotlight, we'll be highlighting this fabulous place of fashion, so keep reading to learn more!
Turning Passion into Profit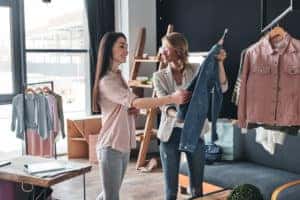 Growing up in the heart of New York City as the daughter of a women's fashion worker, Phoebe was surrounded by countless displays of sophisticated art and fashion.
Initially, Phoebe saw her passion for fashion as nothing more than a hobby. That is, until her life brought her out of New York and into Moorestown, NJ. Here, with encouragement from friends and family, Phoebe acted on her interests, and in 1995, opened La•Di•Da.
Phoebe's distinct eye for both style and design have helped fuel La•Di•Da into one of South Jersey's top boutiques, earning the "Best of the Best" award seven years running from South Jersey Magazine.
The Latest and Greatest Collections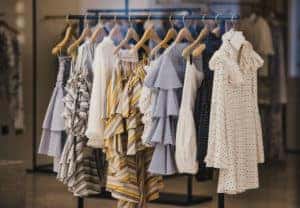 At La•Di•Da, Phoebe scours the industry to deliver the latest in clothing, accessories, and more. With collections that change seasonally, you never know what amazing pieces you'll find when you walk in. From laser-cut table lanterns imported from Amsterdam to an exquisite down coat hailing from South Korea, your next great find could be waiting.
Of course, La•Di•Da always stocks fan favorites from designers you know and love, including:
Alex and Ani®
Kendra Scott
Vintage Havana
Lyssè
Julie Vos
While it's nice to treat yourself, La•Di•Da is also a great place for gifts. They put the same love and care into selecting dazzling gift cards, tags, and bags as they do in the gift itself.
Time to Shop
The folks at La•Di•Da love sharing their latest finds, and you can find them all on their Facebook page! If something catches your eye, stop by La•Di•Da today and snag it before it's gone!