Local Spotlight – Gaetano's

Located in the heart of Maple Shade, NJ, Gaetano's has been serving up some of the most delicious dishes in the area since 1971. And though they have been voted to have the best cheesesteak over 10 times, they're more than just a restaurant; they're a hub to bring people together over a great plate of food.
So, whether you're looking for a tasty meal or a memorable time with friends and family, Gaetano's is the place to be. Because let's be honest – is there anything better than mouthwatering eats with your gang?
Gaetano's Famous Cheesesteaks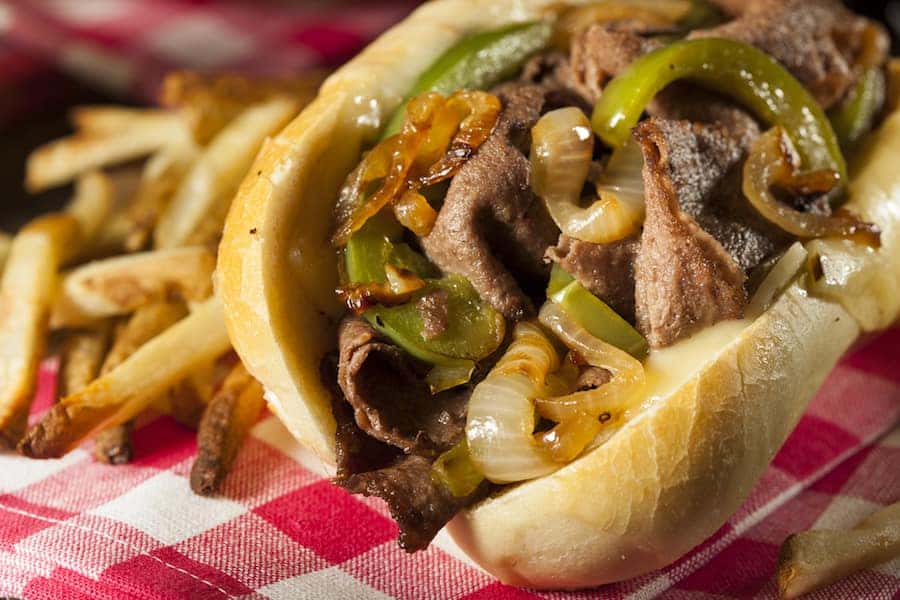 Hailed as King of the Steak, this joint is best known for their take on the forever-favorite cheesesteak. They have many variations to choose from, all freshly prepared with high-quality meat and their famed soft and delicious bread.
Their original cheesesteak can come with either beef or chicken and is topped with melted cheese, all nestled together on their a freshly-baked bun. To switch things up a bit, opt for one of their fun spins on the classic, like the Jersey Cheese Steak, topped with potatoes, green peppers, fried onions, and A1 sauce. BBQ, Italian, buffalo, and garlic bread cheesesteaks are also available, so every time you visit, you can try something new.
More Enticing Bites
Additionally, on their menu, you can find items like soups, salads, wraps, burgers, and much more, all ideal for a perfect luncheon or dinner. They're also known to take pizza to new heights, combining flavors for a heightened dining experience.
One of our favorites is the Primavera pizza where the freshly-made dough is topped with broccoli, spinach, tomato, and garlic then finished with ricotta cheese. Even meat advocates won't be missing the protein on this bad boy.
Want to mix their amazing cheesesteaks with a pizza? Done! Try their cheesesteak hoagie pizza, where beef steak, lettuce, tomato, onion, and American cheese get cozy on the piping hot dough. Their Jersey steak pizza, topped with all your favorite cheesesteak fixings, will also have you coming back for a second (or third, or fourth) slice.
Find Your Favorite Dish Today
Although we have shined some light on the delicious dishes created by Gaetano's, this is really just the tip of the iceberg. To see their full menu and have a great time while dining, stop on in today. They also provide fast delivery, so you can enjoy their food at home, as well.