The Best Valentine's Day Date Night Spots near Cherry Hill NJ
Valentine's Day is always a special day for couples to express their love and appreciation for each other. Flowers, chocolates, and gifts are often common, but one of the most crucial components to the Valentine's Day experience is going out to dinner and enjoying some delicious and unique cuisine. Luckily, the Cherry Hill area has some great restaurants that you may want to consider for the big day.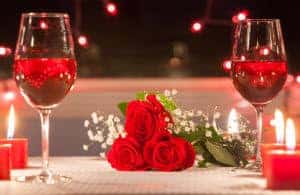 Here's our pick of the best Valentine's Day date night spots near Cherry Hill for a special evening with the one you love.
Caffe Aldo Lamberti
2011 Route 70 West, Cherry Hill, NJ                            Facebook                    Instagram                    OpenTable
Caffe Aldo Lamberti is a landmark restaurant in Cherry Hill that's been taking Italian cuisine to the next level for more than 25 years. They're constantly perfecting the art of the dining experience while crafting memorable dishes using only the freshest and finest ingredients. The restaurant features a classy and romantic atmosphere for a great Valentine's Day experience.
What to Share: Get a starter like the Colossal Crab Cocktail or Zucchini Fritti before working your way towards entrees like Seafood Cioppino, Veal Saltimbocca, or even the Tuscan Spice-Rubbed Rack of Lamb.
Giumarello's
329 Haddon Avenue, Haddon Township, NJ            Facebook                    Instagram                    OpenTable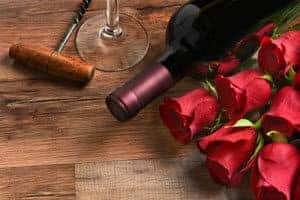 If you and your loved one are looking for Italian family dinner classics that are sure to satisfy, you may want to consider booking a table at Giumarello's in Haddon Township. For more than 28 years, Giumarello's has taken the Sunday dinner concept and brought it to the masses with classic and memorable dishes, as well as new and exciting additions to the menu to provide a one-of-a-kind experience for diners. From expertly crafted cocktails to the mouthwatering menu options, you're sure in for a great evening.
Get Started: The Spicy Tuna Tartare with avocado, wasabi aioli, and crispy wontons is sure to delight.
A Memorable Meal: The Lobster Ravioli Aurora or the Pan Seared 14 oz. Veal Chop will certainly make an impression.
Steak 38
515 Route 38 East, Cherry Hill, NJ                                Facebook                    OpenTable
There's nothing quite like enjoying a perfectly cooked steak during a romantic outing. Steak 38 in Cherry Hill is the perfect spot to enjoy your love of red meat for your Valentine's Day date night. Since 1992, Steak 38 has been perfectly carving and searing a variety of cuts for its patrons. Find the right steak and wine to pair for a romantic evening that you'll remember for the years to come.
Start Off Right: You'll have plenty of land options, but enjoy some Bacon-Wrapped Scallops or Clams Casino before diving into the beef.
Some Meaty Options: You've got plenty of options from Rib Eyes, NY Sirloin, Filet Mignon, and Prime Rib that you can top with a variety of sauces.
Now that you're aware of these great restaurants that are well reviewed, you can plan ahead on your Valentine's Day date night, so you can craft the perfect romantic evening with your loved one.