Best Pilates Studios Near Maple Shade, NJ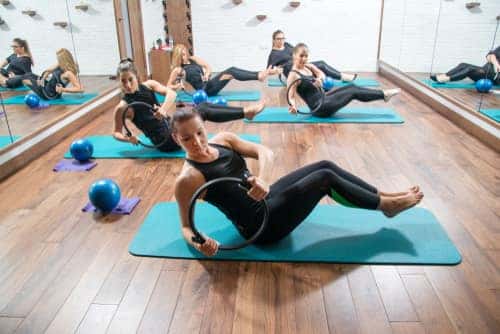 Whether you're looking to soothe sore muscle and joints, increase flexibility or improve your everyday mental clarity, Pilates offers a long-list of personal benefits. Continue reading to see our list of the best Pilates studios near Maple Shade, NJ!
Nelson Chiropractic Pilates Center
Offering three locations throughout Camden and Gloucester counties, CNPC's mission is to treat patient's suffering from chronic pain and injury through a system of restorative manual therapies. Step into their 2,000 square foot studio which features three workout areas, soft bamboo flooring and ambient lighting that creates a serene oasis to practice your poses.
Through a unique program of level-specific classes, students work safely with a team of Polestar certified instructors who can tailor their instruction to fit your specific goals. Along with their regular Pilates classes, NCPC also offers a bevy restorative therapies to get you quickly back on your feet.
Pilates Core Center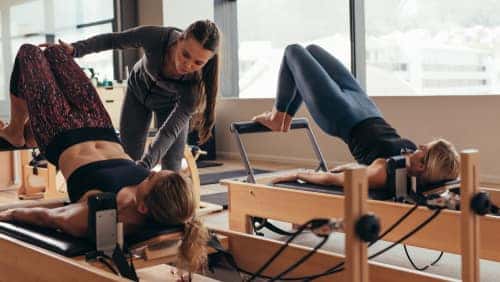 Located off Rte. 70 in Cherry Hill, Pilates Core Center and Dragon Fly Yoga has been a sanctuary from the everyday world for over 10 years. Welcoming students from all backgrounds and experience levels, the instructors make it their personal mission to work with each student, offering personal guidance towards attaining greater flexibility and strength.
Private and semi-private classes are offered along with their daily group sessions. PCC also offers non-invasive, holistic based treatments including: Reiki, neuromuscular, and manipulative therapy. Those interested in spreading the gospel of Pilates can also sign up for apprentice and certifications courses held throughout the year.
Viva Community Fitness
If you're looking for an affordable activity that'll connect you with a community of inclusive, fitness-minded people in your local area, then VCF might be the right place. This network of family-friendly centers focus on fun, easy-to-follow classes that'll have you sweating and bending in no time. Providing 17 locations throughout South Jersey, you're never too far from a daily session.
No annual membership fees or contracts to worry about, VCF is an affordable option for those looking to test the Pilates waters or whose schedule is too busy to commit to a long-term investment. All class are conducted by licensed professionals and offer a wide array of fitness regimens including: Pilates, yoga, Zumba, and more!
Grab Your Mat and Go!
It's never too early to start planning your New Year's resolutions. Now that you know our list of the best Pilates studios near Maple Shade, NJ, we think it's time you go check them out for yourself! Stop into any of these fantastic studios near you or go online to learn more about classes, fees, and special services today!