Best Hair Salons near Maple Shade NJ for a New You

To some people, waiting months or even years to get a haircut seems like no big deal. However, going to a salon regularly can help keep your hair healthy and even promote hair growth.
However, salons provide so much more, including vibrant colors for your new cut, blowouts, and even updos for a special occasion. If you're not sure where to get these services for your hair, keep reading to learn about the best hair salons near Maple Shade, NJ!
Moxie Blue Salon
A Salon That Inspires Confidence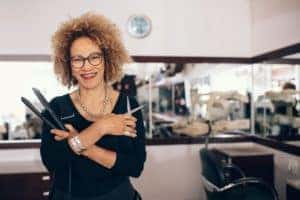 Moxie Blue Salon actually has several locations throughout the Greater Philadelphia area. However, it started in Marlton, NJ, in 2008 by Danny and Licha McLennan. Their goal was to create places that inspired beauty and confidence in their communities, and they've certainly accomplished that.
When you visit this family-owned business, you can rest assured that you'll receive top-quality service. They hold each stylist to a certain standard, where they receive years of training. In fact, a level 1 hair stylist will act as a full-time assistant to a senior stylist. By the time they accept clients, they'll already have two to three years of training under their belt.
Whether you want a cut, color, or keratin treatment, they can do it for you. To get an idea on their exact services, check out Moxie Blue Salon on Facebook.
Soffiato Via
Where You're the Main Focus
Soffiato Via is known as a "client-focused style bar." Here, you'll receive first-rate service the moment you step through the salon's doors. Not only will you get a great styling, but you'll also enjoy a positive experience in a timely manner.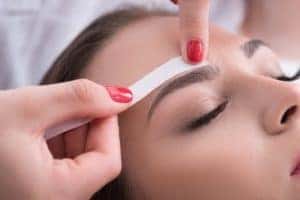 The founder and head stylist, Caroline Dodig, trained at Rizzieri Aveda School. After that, she spent years working considerably on haircuts, colors, and extensions in salons and as a freelancer. Between her experience and various certifications, you can trust that she'll greatly care for your hair.
In fact, the entire staff will treat you well. Whether you want a simple haircut or a fancy updo, they can get the style the way you want. They even offer various waxings and makeup applications, making it a one-stop shop for your next big event.
You can view their work on the Soffiato Via Instagram page.
Enhance Your Look near Maple Shade NJ
Everyone deserves to look and feel their best, whether that's to go to a party or the grocery store.
If you're looking to touch up your current hairstyle or get something completely new, don't wait. Visit either of these hair salons near Maple Shade, NJ, today!