Best of Fall Cherry Hill, NJ
Best Apple Picking
When the sun finally heats up that crisp autumn air a little, it's time for you to get to picking the perfect produce. At Johnson's Corner Farm, you'll find an appeeling variety of the finest apple varieties.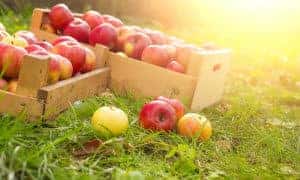 To up the ante a notch, their fall festival weekends feature full-throttle autumnal activities like a corn maze, apple and pumpkin picking hayrides, an animal farm, live music, and much more. On top of that, your kids can twist and turn their way through the child-friendly corn maze while you snap a few candid family photos.
Plus, with 10 types of tantalizing apples, this hardcore destination comes packed with endless rows of bountiful fruit trees, which include varieties such as Fuji, Red Delicious, Granny Smith, and others. Don't forget to pick up an eagerly awaited apple cider doughnut at the food tent.
Check out their Facebook profile for pictures of the farm!
Best Corn Maze
Ready for an all-out adventure? If so, head to Springdale Farms, where you'll scavenge your way to the finish line of their famous corn maze. With this year's theme centered around a certain Mr. Jones, don't forget to bring your brown hat and whip along for the experience.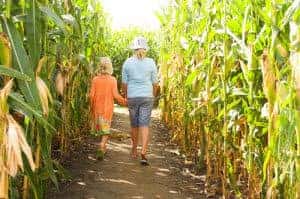 To add a little suspense to your trip, try out their Flashlight Fridays, where you'll traverse the winding maze in the dark with only a flashlight to illuminate your path.
For a more relaxing excursion, this autumnal haven also offers up pumpkin picking hayrides that run continuously from 10:00 a.m. to 4:00 p.m. on weekends, and on weekdays at 11:00 a.m., 2:00 p.m., and 4:00 p.m.
To take full advantage of those crisp autumn nights, try out their fall hayride. With a few of your friends and family, you'll be carted off on a hayride to a private, lakeside bonfire illuminated by lanterns. That way, you can relish in a chilly night and even roast some marshmallows while surrounded by your loved ones.
Take a look at their Facebook for customer testimonials!
Best Haunted Hay Ride
You can't have an awesome autumn without squeezing in a good scare. At Miller Farms LLC, you'll get all the hair-raising, adrenaline-pumping excursions you could ever want.
If you haven't gotten quite enough of a spook after the hayride, take a walk through the haunted corn maze, but try not to scream! Stop by for an unnerving visit every Friday, Saturday, and Sunday from September 29th to October 29th.
For those of us who prefer to enjoy the autumn season without ghosts and ghouls, this farm also hosts a Fall Foodie Fest at nearby Paradise Lakes on November 4th from 3:00 p.m. to 9:00 p.m. Soak up some of the best of fall with a bonfire, live tunes, food truck bites, and booze.
Also, head over to their Facebook page for a taste of the horrors to come…