Jan's Boutique: For the Chic, Hip & Modern Woman
When it comes to your wedding or another special event, you deserve to look and feel your best. That includes finding the perfect dress to commemorate a big day.
If you live in the Cherry Hill area, Jan's Boutique is a great place to visit. They have over 10,000 dresses to choose from. Therefore, you're sure to find the one that fits your needs and style to a tee.
Keep reading to learn all about this local business. Then, either stop by or contact them to make an appointment.
About This Specialty Dress Shop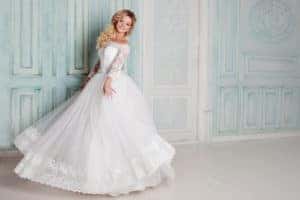 Jan's Boutique has been serving South Jersey since 1974. Owner Jan began selling dresses, sportswear, and accessories in front of her home in Burlington, NJ. As her business grew, she decided to expand into a 6,000+ square foot facility. Years later, she would add 7,000 more square feet to create a gown emporium.
When you visit this boutique, you'll be greeted by friendly and helpful staff members. They believe in offering top-quality, personalized customer service to everyone who walks through their doors. Plus, they know that special occasions don't occur every day. That's why they're committed to their clients' overall appearance.
Between the welcoming staff and large selection of dresses, you're sure to have a one-of-a-kind shopping experience at Jan's.
For the Blushing Bride
As your wedding day approaches, you'll want a gown that makes you the star of the show. You'll find that at this boutique, with outfits from designers like:
Blu Bridal
Mon Cheri
Martin Thornburg Bridal
If you want an A-Line, Mermaid Dress, or Ballgown, you'll have plenty to choose from. You can even go the non-traditional route if you'd like and get a dress in colors like Ivory or Champagne.
Beautiful Prom Gowns
You may instead be wanting a dress for prom. Whether you'd prefer a short dress or long gown, you can browse through ones from designers like:
Alyce
Cassandra Stone
Jovani
From reds and blues to purples and pinks, there's no shortage of colors found here. You'll also find all kinds of fabrics, including lace, satin, and chiffon. They're for a variety of tastes and are suitable for all prom themes.
Evening Wear Dresses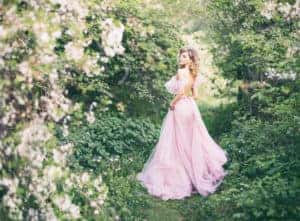 Finally, you may need an outfit for a cocktail party, holiday gathering, or another special event. In that case, you can always browse their collection of evening wear.
There are lots of beautiful dresses to choose from created by designers such as:
Gia Franco
Montage
Scaravelli
Like the prom gowns, the evening wear is available in every color of the rainbow. Plus, many have extra embellishments that'll make you stand out from the crowd.
Find the Right Gown for Your Next Big Event
If it's time to get married, go to prom, or attend a fancy affair, let this Cherry Hill, NJ, dress shop help you out.
Get more information on Jan's Boutique Facebook page, then make an appointment with them today!