Community Spotlight: The Farm & Fisherman Tavern

Sometimes something is so good that you need more of it. That's exactly what happened with the Farm & Fisherman Tavern. Having already established a location across the river, those in the area couldn't get enough. To which, this second location of the Farm & Fisherman Tavern was born.
At this tavern you'll find everything you need to settle your stomach and calm your taste buds. Lunch, dinner, brunch, and drinks is what you'll find served seven days a week at The Farm & Fisherman Tavern. Ready to learn more about your new favorite local hangout? Keep reading!
A Lifetime in the Making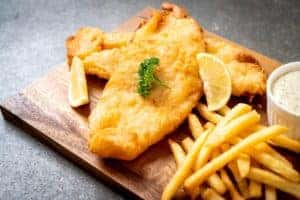 Josh Lawler has been cooking since he was 14 years old. In his youth, most of his time was spent working on the quarter-acre farm on which he grew up or studying his grandfather's, a butcher, technique in the kitchen. In his young adult years, Josh's love for cooking only grew.
He spent time working at several local restaurants where he learned how to locally source produce and meat as well as creating tasting menus all found from local, sustainably raised ingredients.
In 2001 after graduating from Drexel University with a degree in hotel and restaurant management, Josh and his wife Colleen started the Farm & Fisherman Tavern, only to expand to the area a few years later. If you're looking for your hearty helping of locally sources menu items, this restaurant is the place to go.
Lunch, Dinner, Brunch, and More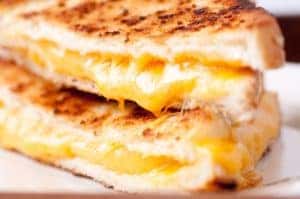 Whether you're looking for lunch, brunch, or dinner, the Farm & Fisherman Tavern has something that's sure to satisfy everyone's cravings. For lunch, we recommend starting with a robust bowl of minestrone soup followed by the kale apple salad—a mix of greens, pecans, ricotta, and a white balsamic vinaigrette dressing. Prefer something a little heavier? Why not try their industrial burger or cauliflower panini?
When it comes to dinner you'll be presented with several appetizer, sandwich, and entrée items. For our sea dwelling fans, you can't go wrong with the fish & chips or the daily fish. Those who prefer to aground will find the grilled Sicilian sausage or buffalo fried chicken up to your standards.
Will you be dining with young kids? Let them pick their favorite meal off the kid's menu. Items like grilled cheese, chicken fingers, rigatoni, and more are all served with fruit, vegetable, and dessert.
Plus, with several of their menu items being vegetarian and/or gluten free everyone will be able to enjoy a delicious meal at The Farm & Fisherman Tavern.
The Farm & Fisherman Tavern Drink Menu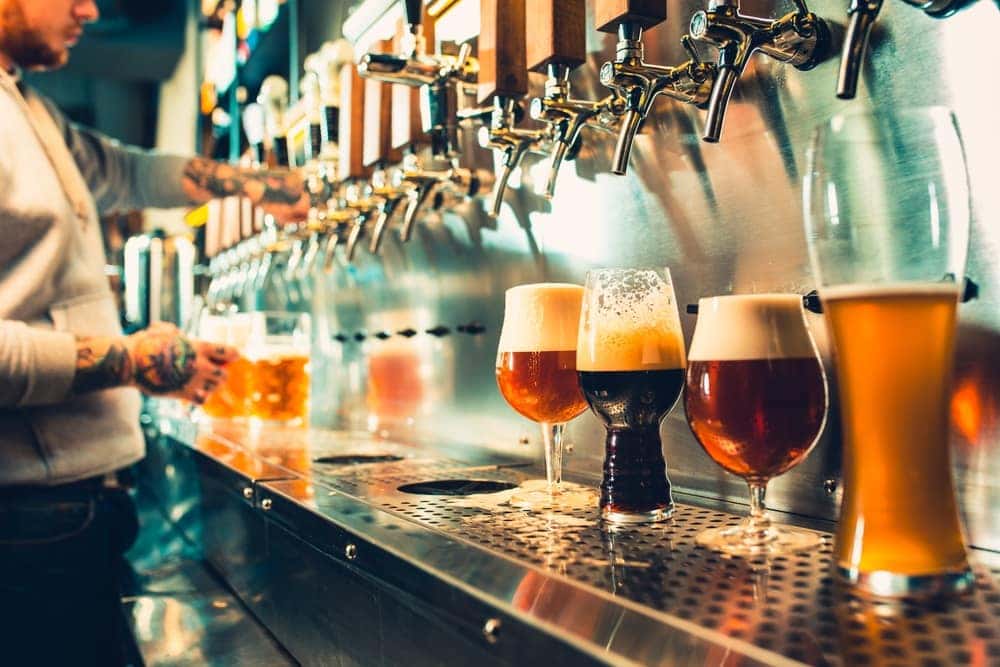 Being a tavern, you can expect that the Farm & Fisherman Tavern has no shortage of locally brewed beers and wines to pair with your meal. Here, you'll find several locally brewed stouts, lagers, and IPAs. Some of our favorites include Yard's love stout and Victory Helles Lager.
Not in the beer kind of mood? They have an extensive list of red, white, rosé, and sparkling wines to for your choosing. Prefer something a bit stronger? Why not check out their cocktails, like the Step and Smell the Rosé, or Black Walnut Old Fashioned.
Visit the Farm & Fisherman Tavern Today
Whether you're looking for a quick bite, full meal, or place to meet up with friends for some drinks, The Farm & Fisherman Tavern is the place to go. But don't just take our word for it! Visit their Facebook page to see why others find the tavern a great place to.
Visit the Farm & Fisherman Tavern today!