Community Spotlight Zinburger

Sometimes you just start craving a burger. Whether you smelled someone grilling or you had burger patties dancing in your dreams, when you've got burgers on the brain, you have no choice but to satisfy your craving.
To make sure you have one of the best burgers in Cherry Hill, NJ, bring your appetite over to Zinburger.
Expertly Crafted Burgers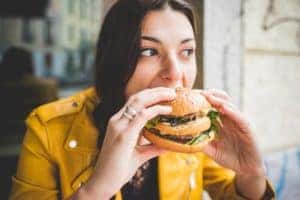 You can always tell when a burger was made with fresh ingredients. Whether you're craving something simple, or want lots of creative toppings, you'll taste the difference at Zinburger. Both their USDA Certified Angus Beef and their American-Style Kobe Beef is ground twice in-house every day.
Their menu is seasonal, so you can enjoy fresh flavors for any time of the year. Some of their signature burgers are year-round, though. Take the Zinburger, for example. It's made with zinfandel braised onions, lettuce, mayo, and Manchego cheese.
If you're craving some bacon, try the Samburger. It's piled high with applewood smoked bacon, American cheese, lettuce, and Thousand Island dressing. To conquer a behemoth, get your jaws around The Double. There's two patties, twice as much cheese, and classic fixings––like lettuce, ketchup, and mayo.
You'll also have some healthier options, like burgers with no buns or a turkey burger. There's even a Beyond Burger, with a plant-based patty, vegan bun, and vegan cheese.
Perfectly Paired Wines & Sides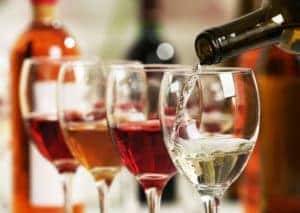 Every burger offers lots of flavor, but to enhance its ingredients, you can pair your patty with some delicious wine.
This wine and burger bar features over a dozen reds and whites, plus Prosecco and Rosé. There's also an exciting selection of craft cocktails and beer that'll help you relax after work or running errands at the Cherry Hill Mall.
What burger place would be complete without fries and a shake? Treat your sweet tooth with a salted caramel shake, double chocolate, cookies and cream, or a classic root beer float.
You'll have all sorts of savory sides to choose from, too. There's hand-cut fries, sweet potato fries, double-truffle fries, and loaded fries with bacon, cheese sauce, and sour cream.
Imbibe With a Better Burger
To devour one of the tastiest and most creative burgers around, visit Zinburger. Their food goes great with both adult beverages and tall, decadent milkshakes.
Follow Zinburger on Facebook to get a look at their mouthwatering meals and updates on their menu!