Community Spotlight: Face2Face Makeup Artistry
---
Taking care of yourself is more than a luxury—it's a necessity. Face2Face Makeup Artistry does that by helping reveal the beauty of every client rather than following a trend. This month, we want to inspire you to customize your beauty routine by featuring this artist in our community spotlight.
Amy opened Face2Face back in 1998 and stays up to date on the latest techniques and innovations, all while sharpening those timeless skills. Let her create the look you desire and learn how to do it yourself!
---
---
Transform Your Look with Makeup Lessons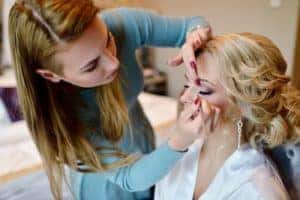 Is your makeup game the best it could be? If you've been wearing the same makeup the past few years, it could be time for an update. Perhaps you've never felt too confident about applying makeup—now is the time to change that.
A simple makeup lesson can give you the confidence boost you've been searching for! Face2Face offers lessons for teens and adults alike. Best of all, it's a hands-on experience that helps you feel comfortable with the techniques you'll use for years to come.
Learn what makes your face uniquely beautiful and review all the basics, from foundation to eyeliner to mascara. Create a step-by-step routine you can use every day!
---
Specialists in Stunning Bridal Makeup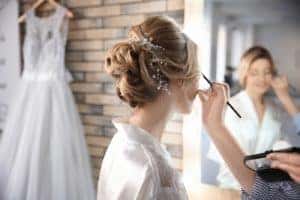 Face2Face specializes in makeup for special events—especially weddings. On the happiest day of your life, you want to look your best, and this makeup artist will help make it happen. They'll highlight your features to help capture your best side—and your full range of expressions—when that day arrives.
There are no shortcuts to the perfect look, and Face2Face takes the time to get everything just right. In fact, they've even been a Hall of Fame recipient on The Knot, a major wedding planning publication.
You and your bridal party are in for a luxurious and pampering experience when you choose Face2Face! Amy can travel to meet you where you are, even far outside Marlboro, NJ, where her studio resides.
---
Sit Face2Face with Your Professional Makeup Artist!
Whether you need a new look, camera-ready makeup for your big event, or the skills to feel confident in your makeup game, Face2Face Makeup Artistry is here to help. Browse their gallery and makeup artistry services online and book your lesson or consultation today!
---