Best Breweries Maple Shade NJ

Are you looking for a memory-filled weekend with your friends? If so, why not visit a brewery? If you're unsure where to go, look no further! We've created this list of some of the best breweries in Maple Shade, NJ.
Eager to learn more? Then sit back, relax, and enjoy your virtual tasting of some of the best beer that Maple Shade has to offer.
Double Nickle Brewing Co
In 2015 Double Nickle Brewing Co. set out to create a familiar thing—beer—in a new way. The result? A collection of modernized classis adult beverages. With their taproom open seven days a week, you can pick up a flight, growler, or pint of beer whenever you please.
Their revisioning of classic beers is why we think Double Nickle Brewing Co. is one of the best breweries near Maple Shade, NJ. Make sure to visit their Facebook page to learn more about their offerings.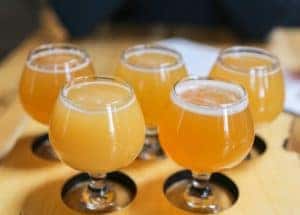 Belgian Golden Ale
This fiery-colored beer is a great way to get a taste for summer all year around. When sipping this ale, you'll taste hints of citrus, banana, and clove. Plus, the wave of candied sugar with every sip will leave you with hints of the ocean's waves crashing on a hot summer day.
Vienna Style Lager
For a European taste without needing to travel farther than your fridge, Double Nickle Brewing Co.'s Vienna Style Lager is perfect for you. German-style hops and a malt blend of Pilsner, Vienna, and Munich Malts create this clean tasting Lager taste.
Seasonal Brews
No matter the time of year you'll be treated to seasonal beers. At the start of the year you can enjoy their Below Zero Winter Ale. Brewed with cinnamon and cardamom, from October through February each year, every sip will leave you feeling like you're in a winter wonderland.
From April through September, the Laid-Back Lager is available to you. Flavored with crisp, ripe melons, you'll be transported to the beach with every sip.
Zed's Beer- Bado Brewing
What started with a gag gift 20 years ago turned into founder Geoff Bado's passion. Now the winner of five different medals, Zed's Beer has grown into a popular brewery and taproom. In fact, the passion for Bado Brewing goes back several generations.
Bado's great-grandfather would brew beer for his fellow minors in steel pails when living in Hungary. This inter-generational passion for crafting delicious brews is what makes Zed's Beer one of the best breweries near Maple Shade, NJ.
To assure you're always up to date when it comes to all-things Zed's, make sure to check out their Facebook page.
Jersey Blonde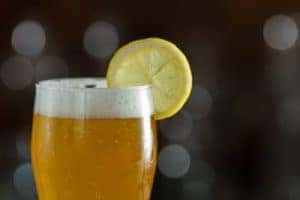 Nothing says a day at the shore like shipping a light, crisp Jersy Blonde Ale. Flavored with citrus and lemon, you'll immediately feel relaxed and more carefree, just like you would when relaxing on the warm beaches during summer.
Pale 42
Several hops—Centennial, Cascade, and Amarillo—are blended together to create a natural, fruity flavor in this Pale Ale. With each sip, you'll taste floral nodes and apricot seasoning that are sure to leave you with reminiscing of simpler times of smelling flowers and eating fresh-picked fruit from your grandparents' backyard.
Seasonal Brews
Nothing says the holidays like a tasty sip of seasonal eggnog. Why not kick up your favorite holiday drink a notch by sipping on Zed's Christmas Tree-O Eggnog Cream Ale? What about a fruitful blend of oranges and cranberries? If this sounds perfect for you, the Cranberry Wit is what you've been looking for.
What makes this brew even better is that these ingredients were picked locally!

Grab A Brew Today
If you're looking to plan the perfect weekend activity for you and all your friends, you can't go wrong with either Double Nickle Brewing Co. or Zed's Beer- Bado Brewing. With locally brewed beers made with fresh, local ingredients, both are some of the best breweries near Maple Shade, NJ.
Visit one or both of these breweries today!