Start Your Morning Off Right with Breakfast near Maple Shade NJ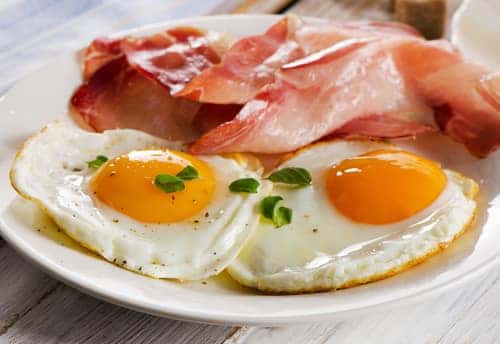 They say that breakfast is the most important meal of the day—and for good reason. It breaks the overnight fasting period, replenishes glucose (your body's energy source), and provides other essential nutrients.
When it's time for breakfast, you want to have something to keep you full and satisfied for a good while. So, recommend visiting one of these best breakfast spots near Maple Shade, NJ!
Amy's Omelette House: Enjoy Some Down-Home Cooking Here
If you're looking for some tasty homestyle cuisine, then stop by Amy's Omelette House. If you're a fan of the omelette, then you'll really love it here. After all, they have over 200 types to choose from.
They have the usual stuff, such as bacon, broccoli, and cheddar omelettes. However, we highly recommend one of their more unique concoctions. For instance, there's The Greek, with feta, scallions, and tomato. There's also French Brie, with fresh fruit, nuts, honey, and brie cheese.
Whichever omelette you choose, you can pair it with potatoes or loaded potatoes that have crispy bacon, scallions, and melted cheddar cheese on top. Not interested in potatoes? Sub them for pancakes, French toast, or a Berry Berry Parfait.
For more information, check out our Amy's Omelette House on Facebook.
The New Maple Hill Restaurant: Where Every Customer Feels Like Family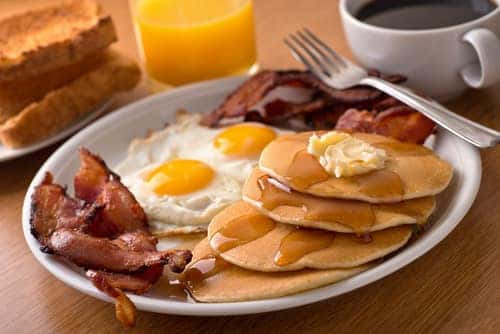 The New Maple Hill Restaurant has been family-owned and -operated since 2006. In all that time, they've been serving homemade American comfort food to Burlington County residents and visitors. It doesn't matter if you're dining alone, with friends, or the kids, as there's something to please everyone here.
Breakfast lovers can rejoice, as this meal type is served all day. They have lots of egg dishes served with home fries or grits and a side of toast. For something a bit sweeter, opt for the French toast, pancakes, or Belgian waffles.
They also have various breakfast specials to enjoy throughout the week. For example, there's the sausage gravy over biscuits with home fries or grits and a juice, coffee, or tea to drink.
Learn more on The New Maple Hill Restaurant Facebook page.
Phil's Deli & Market: Fresh Food Served in a Friendly Atmosphere
Phil's Deli & Market is known for serving delicious food that'll please everyone. Plus, they can cater your birthday party, graduation, or other special events.
They have tasty lunch options, including hoagies, burgers, and cheesesteaks. However, you'll especially want to stop by for breakfast, where you can eat in or grab food on the go.
If you choose an on-the-go option, you'll have lots of bagels or breakfast sandwiches to choose from. For something a bit heartier in-house, you can get fresh eggs prepared the way you like. Then, pair them with a side of home fries, applewood smoked bacon, or a couple of sausage patties.
Get more breakfast ideas on Phil's Deli & Market Facebook page.
Grab Some Breakfast near Maple Shade NJ Today!
If you're craving a tasty and filling breakfast, then don't wait. Stop by one of these Maple Shade, NJ, restaurants today!