3 Innovative Art Classes near Maple Shade NJ


Have you ever wanted to pick up art as a hobby or even as a profession? It's never too late to learn how to explore a new medium, and if you live in the Maple Shade area, there's plenty of art classes to choose from.
Read on to learn about three art classes that are sure to help give you a stroke of genius.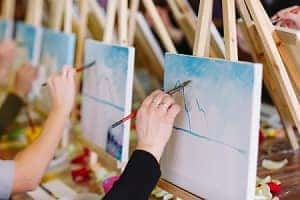 If you want to visit an art studio that's cozy and will host parties for kids and adults, visit Main Street Art. This art studio located on…well, Main Street, in Maple Shade, NJ, is the perfect place to visit for a welcoming and beginner-friendly art class.
Main Street Art hosts paint and sip parties that can make for a fun night sans kids. Enjoy a comfortable gallery atmosphere and fun, educational events. If you want to visit an art studio that brings out the fun in painting, visit Main Street Art.
If you're looking for an art studio that provides more formal classes, Markeim Arts Center is for you. Markeim Arts Center is a community arts center that offers seasonal classes, events, and exhibits.
This studio is focused on community outreach and helping enrich local creativity. They also offer a camp for children who want to learn to paint when outside of school. The Markeim Arts Center is great for a comprehensive and creative learning experience.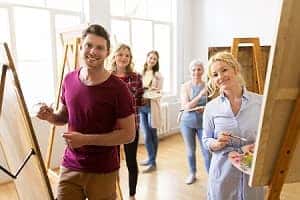 When looking for classes, you might be searching for smaller, more personalized environments. If so, you should visit My Studio, LLC. This is an intimate art studio focused primarily on drawing rather than painting that aims to teach students of all ages the skills to make art.
The classes offered are small, with only about 10 to 11 students per class. The small class size allows ample opportunity to have a personal learning experience with the teacher. My Studio, LLC, is great for students who want to be guided every step of the way.
Improve Your Painting with One of These Classes
Whether you're a new artist just looking to improve their skills or someone who has been making art for years, these studios have something for you. If you live in the Maple Shade area, visit one of these studios to start creating today!