Why Is My Car Heater Blowing Cold Air?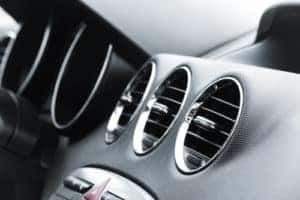 In winter time, Elite Acura is here to help turn your commute in Maple Shade, Moorestown, and Cherry Hill into a warm experience again if your heater is only blowing cold air.
Below, our service team has laid out some common reasons why your car heater is blowing cold air and what steps to take next. This way, you and your passengers can have warmer transportation, making your winter drives a lot more pleasant.
Your Vehicle Needs More Coolant
Coolant is a vital part of the inner workings of your vehicle. It cools your engine down and surprisingly enough, it heats your vehicle when it's cold. The coolant hovers over your heater's core, then blows warm air into your vents, which is why your vehicle takes some time to warm up.
If there is not enough coolant in your car, the hot air is never going to make it to your vents. If this is the reason your heater is blowing cold air, simply add some more coolant to see if that resolves the issue.
Heater Core Problem
Your heater core is what is able to bring the above coolant to the place it needs to be to make your car toasty. It also helps defrost your windows. When you see there is enough coolant in your vehicle and you're still getting cold air coming through, the heater core might be to blame.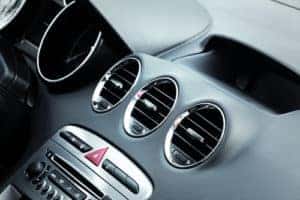 Warnings signs that your core is faulty include: fog inside your car; your vehicle is using coolant quicker than normal; your engine is overheating; and, a sweet smell in your cabin. If you're experiencing any of these symptoms along with your cold air, schedule an appointment at an authorized service center to see what's up.
Faulty Heater Controls
Having cold air coming through your heater vents might just be because your heater's controllers are messed up. After years of use, it's common that they can become clogged or broken, making it unable for them to send a signal to make your car warm.
To replace these buttons or controls, reach out to your dealership's maintenance center for a checkup. Professionals may be able to repair them or get you some new ones.
Broken Thermostat
One of the most common problems with vehicle heaters is a defective thermostat. Are the gauges misreading the temperature in your car? This is because your thermostat cannot tell that the engine is warm enough to bring the coolant in and provide heat.
Good news though! This is an easy repair that the technicians at your dealership can quickly make.
Is Your Car Heater Blowing Cold Air? Schedule a Service Appointment!
Today is the day where you stop wondering: "Why is my car heater blowing cold air?" With help from the professionals at Elite Acura, we can diagnose your heater issue and fix it, allowing you to have a more comfortable season this year. So if needed, schedule a service appointment today!