When to Get Your Transmission Flushed

A transmission changes the gears of an engine, transferring power to the wheels to move it around Maple Shade, Moorestown, Cherry Hill, and beyond. The transmission fluid keeps all the moving parts cool and lubricated, as well as prevent buildup. When the fluid gets dirty, it can't properly do its job. This could cause major transmission problems to your vehicle, so it's crucial to get a transmission flush regularly. Below, we'll delve more into transmission flushes and when they need to be done. Read through our guide below, and contact us at Elite Acura if you have any questions.
What Is a Transmission Flush?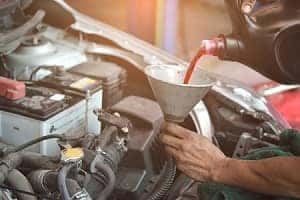 A transmission flush typically follows three steps:
Old oil is removed.
New oil is run through using a special machine to push out grime and sludge.
The transmission gets filled up with new oil.
The purpose of this process is to remove dirt and debris and replace 100% of used oil with fresh, clean quarts. By removing unwanted residue from the transmission, its performance and lifespan will improve.
When Should You Get One?
A transmission flush is great to extend the life of this car part. It's recommended to get it done every 30,000 miles, but you'll want to check your owner's manual for the exact number of miles. There may be instances where a transmission flush will need to be done sooner than 30,000 miles. The following are some common signs that a flush will need to be performed as soon as possible:
Strange noises: If the transmission is making grinding noises, you'll want to stop the vehicle and check the transmission fluid level while the engine is still running. If the transmission fluid color is brown or black, but the level is good, you'll probably need to get a transmission flush.
Problem shifting gears: If there's too much sludge in the transmission, it'll cause it to have a sluggish response. This means the vehicle will change gears too quickly or too late while driving. In a manual vehicle, you may find it difficult to change gears at all.
Delay in car movement: Contaminated transmission fluid could also cause your car to stall for a second or two before moving after having been put in gear.
Keep in mind that if your car is displaying any of these symptoms, the transmission may have already caused bigger problems. That's why you'll want to get the vehicle checked out as soon as possible.
Where to Get a Transmission Flush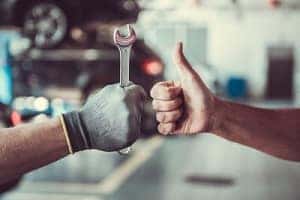 You can easily get a transmission flush at our state-of-the-art service center. Our technicians have the skills and knowhow to perform this procedure on all types of automobiles. They'll only use high-quality oil for the job. Plus, they'll work quickly and efficiently, so you can get back on the road as soon as possible. Additionally, we have lots of service specials, for your convenience. These can include anything from transmission repairs to oil changes. Be sure to check out our specials page to see what we're offering today.
Schedule a Transmission Flush Today
If you need a transmission flush near Maple Shade, Moorestown, or Cherry Hill, then schedule service at Elite Acura. Give us some information about your vehicle, and we'll confirm a day and time that's most convenient for you. Don't wait. Schedule a transmission flush today!