What Is An Anti-Lock Brake System?
It's a question asked by drivers from Maple Shade, Moorestown, and Cherry Hill: What is an anti-lock brake system? You've probably heard of this technology at some point, but if you're unsure of what it actually means, you're not alone!
We spoke with our expert technicians in the service center at Elite Acura to learn all about anti-lock brake systems and how they help drivers stay safe and secure while out on the road. Read on to finally find the answer to the question of what is an anti-lock brake system.
Anti-Lock Brake System Basics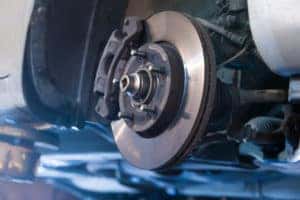 Simply put, the anti-lock brake system in your car prevents your wheels from locking up when you step on the brakes. This feature helps you maintain traction while driving, even under less-than-ideal weather conditions or if you have to make a sudden, sharp stop.
How Anti-Lock Braking Works
Anti-lock brake systems work thanks to a series of wheel sensors. These sensors can detect if any of the wheels are attempting to lock up once the brakes have been applied.
If the system notices that a wheel is locking up, a series of hydraulic valves will immediately be employed to reduce the braking on that particular wheel. This allows your vehicle to maintain its balance and equilibrium, and keeps you in control of steering at the same time.
There are three basic styles of anti-lock braking systems, from one-channel/one-sensor to four-channel/four-sensor. The four-channel system provides a separate sensor for each wheel for maximum safety and security; the one-sensor model is typically only used by trucks equipped with rear anti-lock brakes.
Signs Your Anti-Lock Brake System Needs Service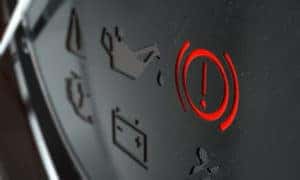 It's clear that your anti-lock brake system is an important and effective safety tool when on the road. So, how do you know if it's not functioning at peak levels? Luckily, there are a few signs that you may be due for a brake repair. If you notice any of these warning signs, contact your local service center and schedule an appointment.
Warning Light: If your anti-lock brake system light turns on when you start your car, be aware. This is usually a sign that it either needs maintenance or something is preventing the system from functioning as it should.
Slow Brakes: Do you have to press down hard to get your brakes to work? This could be a clear sign that your anti-lock braking system is not operating as it should be. The car should immediately slow down the minute your foot hits the brakes. If it takes longer than usual, you could be facing an issue with your anti-lock brakes.
Loss of Traction: The whole purpose of the anti-lock braking system is to help you maintain traction while out on the road. If you feel the brakes start to lock or experience reduced steering control when using the brakes, then stay alert. This symptom could be an indication that your anti-lock braking system needs maintenance.
Visit Our Service Center Today
Now that you know all about what is an anti-lock brake system, why not come visit our service center and see what else we can help you with? Our friendly and knowledgeable staff at Elite Acura can answer your questions, show you around, and provide you with a superior level of care and service.
We've helped drivers from Maple Shade, Moorestown, and Cherry Hill keep their cars in excellent condition for years, and we can't wait to help you too. Schedule your brake service appointment today!