Tips for Financing a New Car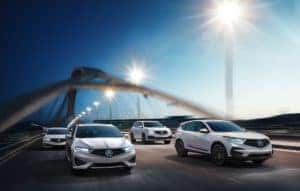 Buying a new car is a fun and exciting time, but it's also a pretty big financial decision that requires an ample amount of research. Here at Elite Acura we know how important this purchase is, and want you to feel confident and happy as you drive off the lot in your new vehicle. We're dedicated to providing the drivers of Maple Shade, Moorestown, and Cherry Hill, NJ, with an easy and educational car buying experience.
Check out our tips for financing a new car below to help figure out what's the right fiscal path for you!
Should I Lease a New Car?
Leasing is a great choice for people who want to try out new car models every few years. Leases are usually available for between two and five years, and we like to think of them as short-term car ownerships. Some perks that come with leasing include a possibility of lower monthly car payments than when you buy a new vehicle. Also, because you only lease a car for 2-5 years, you usually don't have to worry about depreciation repairs. Just keep on top of your standard routine maintenance schedule checks and services.
Should I Buy a New Car?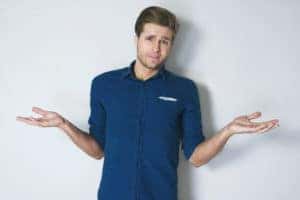 When you buy a new car you have the freedom to do whatever you want with it, which to some car owners is a crucial factor when it comes to deciding between buying and leasing. If you buy a new car, you have the ability to sell it or trade it in when you're ready for your next one, so if that's important to you, buying might be the right choice.
Our Online Financing Tools
To get started on your car buying journey, you'll want to check out some of our online financing tools. These tools can provide you with quotes, payment estimates, and loan information. This allows you to begin your process before you even step foot into our dealership.
To find out what loans you're qualified for, check out our Finance Application. To get an estimate of what your car payments could be, head over to our Payment Calculator. If you're interested in trading in your current vehicle for a newer model, our Value Your Trade tool can give you an idea of what it's worth.
Our Financing Department
Whether you choose to lease or buy your next car, the friendly experts in our finance department are ready to work with you and your budget toward vehicle ownership. They'll sit down one-on-one with you to talk through your expenses and help create a finance plan perfectly tailored to your needs. Our goal is to provide you with a car buying experience that has you happily and confidently driving off the lot.
Come Check Out Our Inventory!
If you're interested in checking out our new car inventory, call or stop by Elite Acura! Our team is dedicated to serving the drivers of Maple Shade, Moorestown, and Cherry Hill, NJ. Contact us today to get started on your car buying journey!