Steps for Selling Your Car to a Dealership

---
Is it time to go out with the old and in with the new? If so, you may be thinking of selling your car to a dealership. There are many benefits when you sell your car to a dealer, but there are also some helpful tips to ensure you get the best value.
Elite Acura is here to teach Maple Shade, Moorestown, and Cherry Hill drivers the steps for selling their car to a dealership. Keep on reading to learn more.
---
​
1. Research Market Pricing
Understanding the market value of your vehicle is a crucial step in selling your car to a dealership. If you do the research, you can see competitive prices for your vehicle and have a deeper knowledge of what you should expect when it comes time to sell.
Various factors may affect the value of your vehicle, including:
Year
Miles
Condition
Make
Model
With these factors in mind, it's also a good idea to gather up your paperwork that details all your vehicle information. This way, when it comes time for an appraisal, you have all the documentation to verify the vehicle's information.
---
2. Inspect Your Vehicle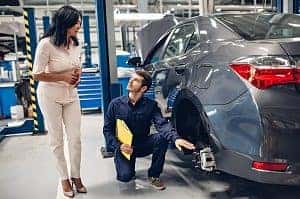 Once you have researched the market value of your car, it's always a good idea to get the vehicle inspected. If your car is older, then checking for things like the transmission fluid or coolant is crucial to ensuring that it runs properly.
Even if your vehicle isn't older, inspecting it can check for any routine maintenance that may have been missed. Oil changes, tire rotations, and battery checks are all routine services that keep your ride running smoothly. If you can get these done before you sell your car, it may work in your favor.



---
3. Get Your Car Detailed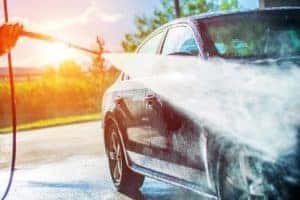 A clean, well-maintained car is always a good idea when it comes time to sell. If you take care of your vehicle, you may be able to get more value out of it. First impressions are always crucial, and if your car looks clean and has a fresh interior, it can make a difference.
Cleaning the seats of the interior, polishing the glass, and fixing any cosmetic imperfections may help get you a compelling value.




---
4. Bring Your Vehicle Into the Dealership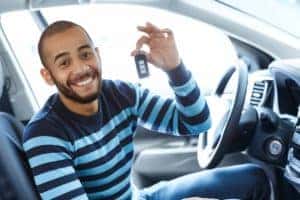 Once you have researched, inspected, and detailed your car, it's time to get the ball rolling. At our dealership, we offer a convenient way for you to sell us your car. Just share your VIN and photos of your car, and we will contact you with our best offer.
To solidify the sale, we will schedule an in-person inspection to confirm vehicle quality and transfer the title—it's that easy.




---
5. Get Paid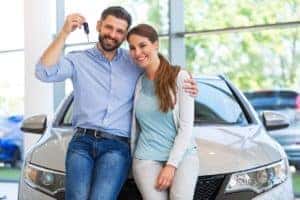 Now, for the most rewarding step: getting paid. After we see your vehicle in person, we can provide you with a check. Want to put that cash towards a new car? We have a wide variety of Acura inventory ready to go for a spin.







---
Sell Your Car Today!
With these helpful steps for selling your car to a dealership, you can feel confident in the process. Drivers near Maple Shade, Moorestown, and Cherry Hill can visit us at Elite Acura and sell their cars today.
Tell us about your car to get started!
---