Six Steps to Buying an Acura eBook
There's nothing better than having a car that tackles the road without question. With an Acura automobile, you're sure to have all that combined with industry-leading technology and comfort features.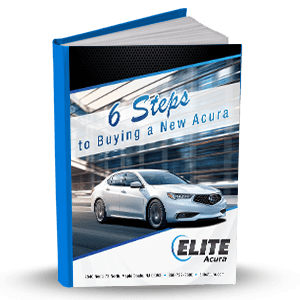 However, how do you know which vehicle in Acura's extensive lineup is best for you? What are the steps you should take to get ahold of the car that's ideal for your family?
Don't worry! We're here to help you figure out just that with our Six Steps to Buying an Acura eBook. With this free guide, we'll get you on the road to discovering an impressive and luxurious vehicle that aligns with your lifestyle.
While reviewing the information found in this eBook, you'll learn more about the steps to getting yourself outfitted with an Acura, such as:
Considering Your Needs
Doing Some Research
Test Driving Your Acura
Shopping for Your Vehicle
Establishing Trust
Knowing Your Financing Options
On top of that, this free eBook comes packed with money-saving coupons for when you make the final decision on your shiny new Acura!
So, don't hesitate to take advantage of all the helpful tips found here—download our guide for Six Steps to Buying an Acura and start learning more about how you can finally get the car of your dreams! Get access to this free eBook by filling in the form with your information and clicking "send." Then, the eBook will start downloading!