---
When it comes to taking care of your vehicle, you always want to have an eye and an ear out for symptoms of potential problems. One part you have to pay special attention to is the engine and its many working parts, including the timing belt.
In this guide, the service team at Elite Acura will give you a detailed rundown of what the timing belt is, common signs that it needs to be replaced, and how you can get it replaced. The most common signs that your timing belt needs to be replaced include:
Ticking noise from under the hood when the engine is running
The engine doesn't start
The engine misfiring while driving
Oil leaking from the front-side of where the motor is under the hood
Hydroplaning while driving in wet weather conditions
Check engine light is on
Drivers in Maple Shade, Moorestown, and Cherry Hill, NJ, should read ahead to learn more about each of these symptoms in detail.
---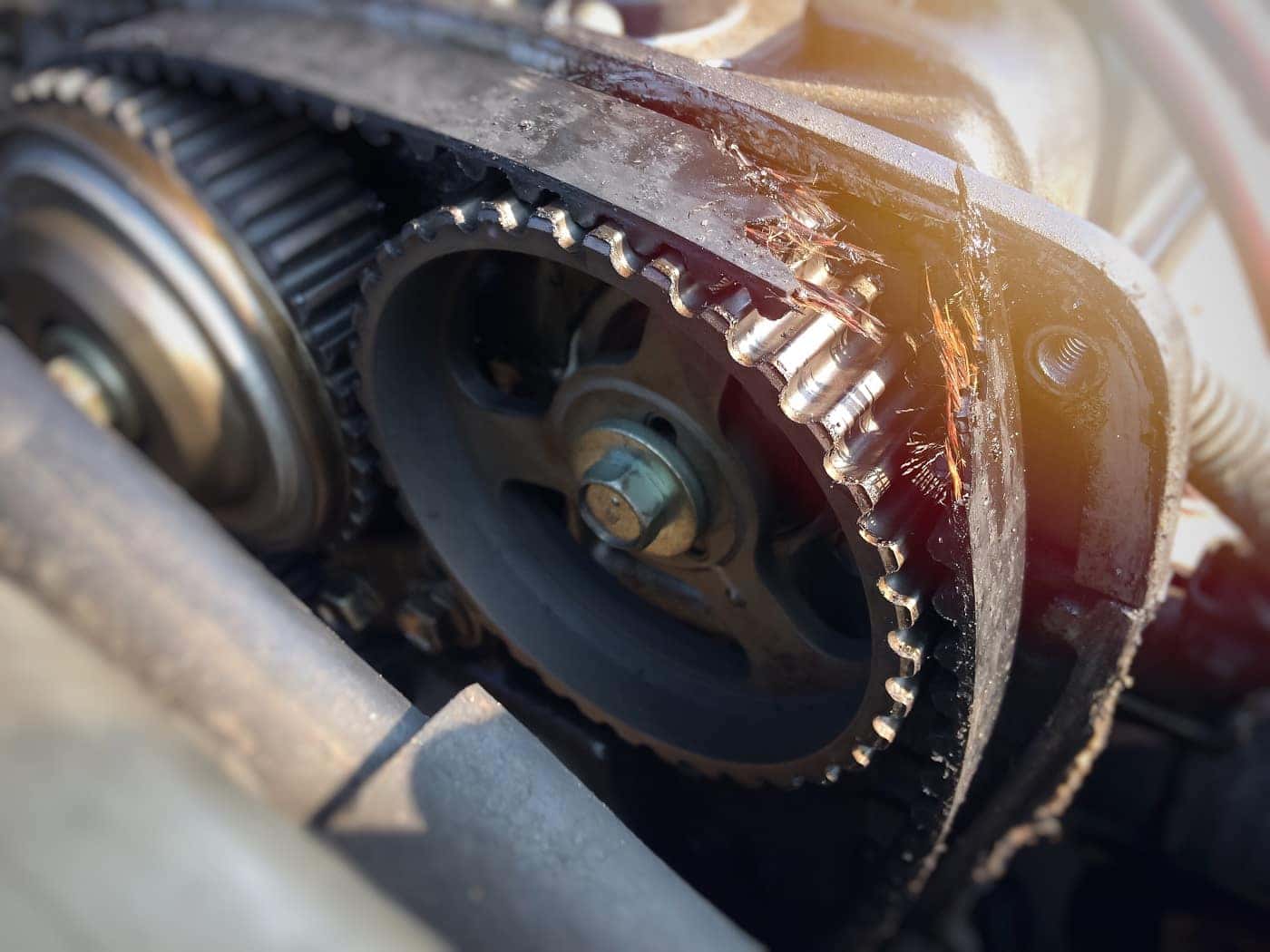 Telltale Signs That It's Time for a Timing Belt Replacement
Though you may never have contact with your timing belt, it plays a very important role in keeping your Acura performing at its best. It's also pretty obvious when it's time for this part to be replaced. Being able to spot the signs will get you better prepared for a timing belt replacement.
These symptoms present themselves as your timing belt wears down. It may crack, fall victim to dry rot, become elongated, or even get misaligned. Most of the following problems will warrant a replacement, making it important to keep your eyes and ears peeled. Here's what you should look out for:
---
1. Ticking Noise
If you hear a ticking noise under the hood, there's a good chance that your timing belt needs to be replaced. The belt is attached to your engine's crankshaft with a series of pulleys. When the belt is worn out, it will not be able to turn the crankshaft as effectively. This is what causes the ticking noise.
This sound may also mean that you're low on oil, and since oil pressure is partially responsible for keeping the timing belt tight, it may also cause it to wear prematurely. That's why it's important to schedule a service appointment as soon as you notice this problem.
---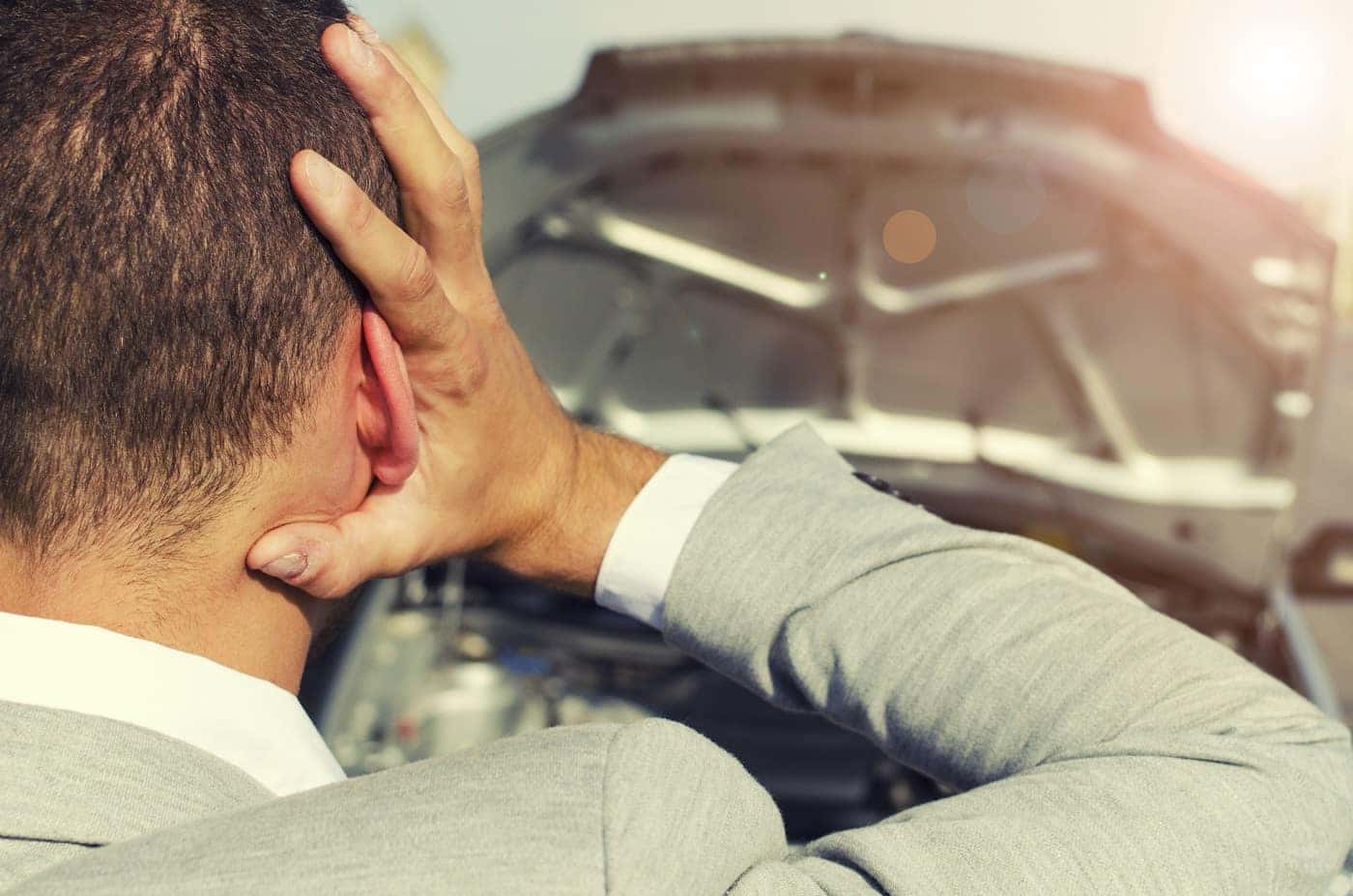 2. Engine Doesn't Start
This sign is not very common, as timing belts usually break while the engine is running, but it has been known to happen. When you turn the key in the ignition, you may hear the clicking of the starter, but with no belt to rotate the crankshaft, the engine won't be able to fire up.
The feedback given will be very similar to what you hear when trying to start your car with a dead battery. Luckily, our team of trained technicians will be able to diagnose the problem and get you back on the road!
---
3. Engine Misfiring
The timing belt is responsible for synchronizing the valves and cylinders in your engine. If it slips too far or falls off the pulley system, it may cause one of the cylinders to open or close too early. This will cause a misfire, and a noticeable loss of acceleration.
When this happens, it's important to bring your Acura in for a timing belt replacement. We will also make sure all the internal components of your engine are working as they should, so you can continue enjoying the top-notch performance that you know and love.
---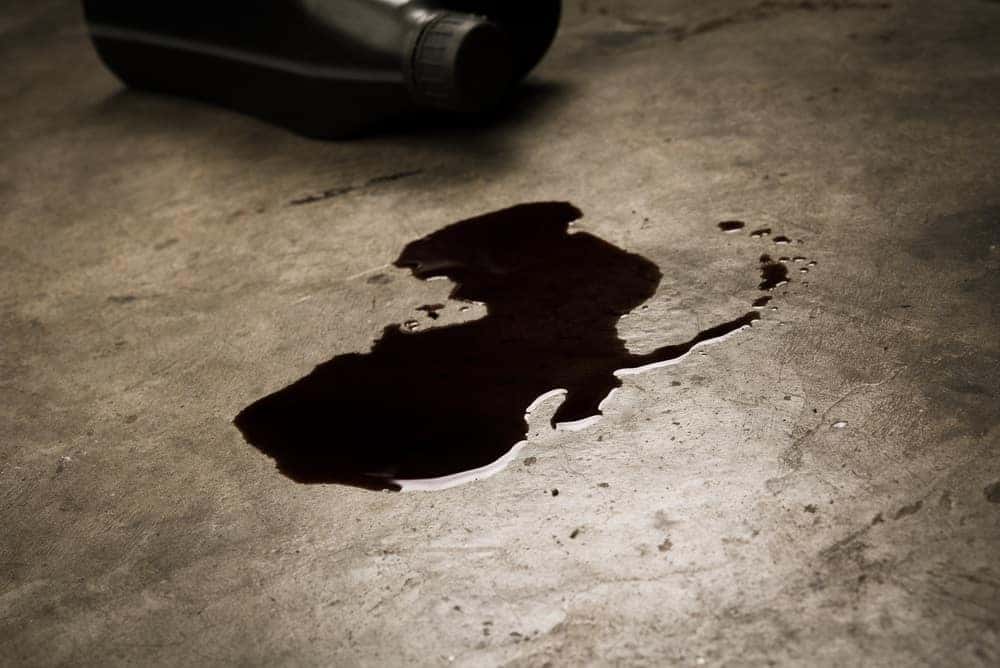 4. Oil Leak
The timing belt is protected by a cover that keeps it safe from dirt and other road debris. If the nuts and bolts that attach it to the engine become loose, they may begin leaking oil. This will decrease oil pressure, which will cause the belt to wear prematurely.\
An oil leak may also signify a degraded engine gasket, so it's important to keep an eye out for spots in your driveway.
---
5. Hydroplaning
You have probably heard of hydroplaning before, and when it happens to a worn-out timing belt, it's very similar to hydroplaning tires.
If you're driving in the rain, water may get onto the timing belt. An old belt won't be able to push the water out from between it and the pulleys, which will cause it to slip. The result will be a loss of power like what is felt during a misfire.
---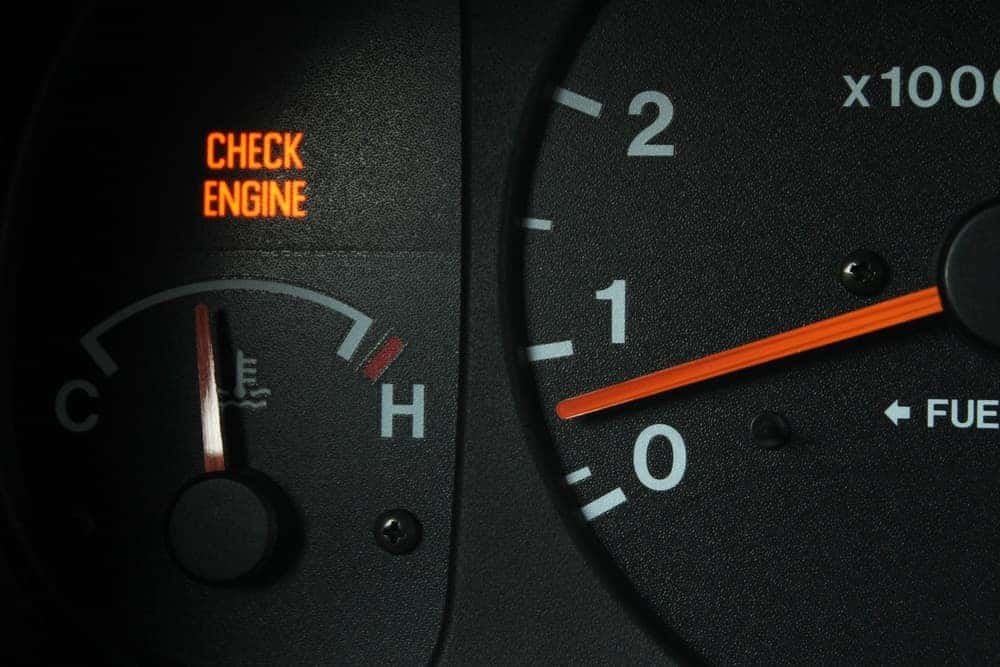 6. Check Engine Light
This is the easiest warning sign, and it may be the earliest as well. The computer system in your Acura can detect the slightest issues within your engine. If the timing belt is off by a little bit or the engine is running too hot, it will alert you by illuminating the Check Engine light.
That's why it's important to get every check engine light diagnosed by a professional.
---
The Job and Importance of a Timing Belt
Many drivers have probably never heard of a timing belt. This component plays a very important role in the functionality of your engine. It connects the crankshaft and the camshaft inside your engine to ensure that they spin at the same time. The timing belt is similar to the chain on a bike.
The timing belt works to synchronize the valves, pistons, and cylinders within the engine of your Acura. It helps draw fuel in and optimizes combustion. When your timing belt is working at its best, you'll enjoy swift acceleration and responsive steering. It will also help your engine run great for years to come.
---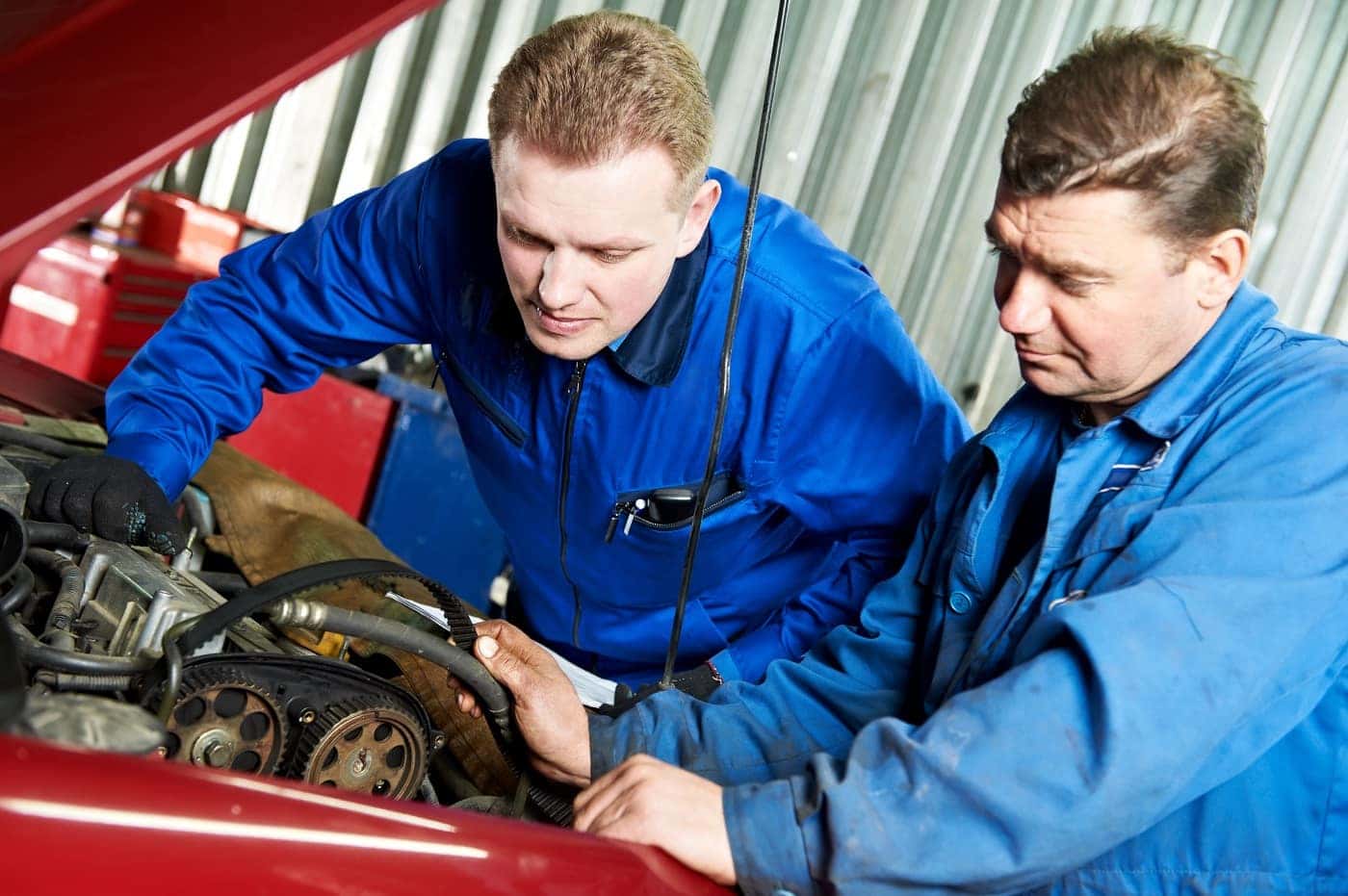 The Timing Belt Replacement Process
Under normal driving conditions, a timing belt will last for seven to ten years. The replacement process will take between three and six hours to complete, but you'll only have to replace the belt once or twice over the lifetime of your Acura.
When you get your timing belt replaced, you'll also get a few other parts that work with the belt replaced, including the water pump, belt tensioner, and the pulleys. Once all the parts are in place, the technician will turn the engine on and make sure everything is synchronized. Then, you'll be good to go.
---
Still Have Questions About Your Timing Belt?
Our team at Elite Acura is ready to tackle timing belt replacements, and any other service needs you may encounter as you cruise through Maple Shade, Moorestown, and Cherry Hill, New Jersey. Explore our service and parts specials online. They may add even more value to your next maintenance visit.
Schedule a service appointment today!
---
---