How to Prepare Your Car for Winter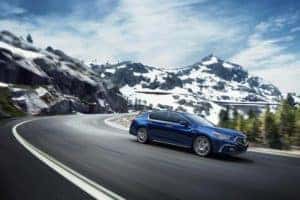 When it comes to getting your car ready for winter in Maple Shade, Moorestown, and Cherry Hill, NJ, drivers from this area know it can become snowy, icy, and rainy, which makes the roads slick and sometimes difficult to travel on. Preparing your car to endure the East Coast winter is crucial to the health of your vehicle and to the safety of you and everyone else on the road. It's important to make it through those winter months, so you can enjoy the warmer days ahead.
Here at Elite Acura we want you to have a safe and comfortable winter, which is why we've provided a guide on how to prepare your car for winter. Check it out below!
What Should I Keep in My Car for Winter?
In the event of an emergency, you're going to want to be prepared with items that can keep you warm and safe. Making a winter supply kit is a great way to be sure you're able to stay calm if an accident or emergency situation arises.
To stay warm you'll want to pack:
Multiple blankets
Gloves
Hand warmers
A change of clothes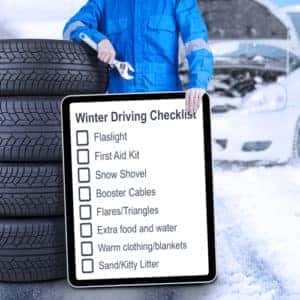 When it comes to safety items, include:
Flashlight and batteries
First aid kit
Portable cell phone charger
A bag of sand for extra traction
Road flares
Ice scraper
How Do I Prepare My Car for Winter?
You'll want to first and foremost do a number of checks on different areas of your vehicle.
Fluids
Start with checking your antifreeze and coolant levels. Antifreeze and coolant help keep your engine from freezing, which is very important during these chilly winters. You can find a kit at your local auto store that allows you to quickly check your antifreeze and coolant levels.
You'll want to replace your regular windshield wiper fluid with winter windshield wiper fluid because it won't freeze when you use it. Also at your next oil change, request winter-grade oil. It will be thinner than oil you use during the warmer months.
Tires
Next you'll want to check on your tires for tread depth and tire pressure. Making sure you have durable and reliable tires is vital to driving on icy and snowy roads. If your tire tread depth is 4/32-inch or deeper, you're safe. If your tire tread depth comes in at 3/32-inch, you should be cautious; and if it comes in at 2/32-inch or less, it's definitely time for some new tires.
You can check your tire pressure easily using a gauge. If you're low on tire pressure, you can usually fill them up at your local gas stations. Buying a pair of snow tires specifically for these winter months is also a great idea if you want to be cautious.
Come By Our Service Center!
The friendly team of experts in our service department here at Elite Acura is happy to help you with any questions you have, or services you need done, when it comes to preparing your car for winter. We want you to be able to safely and comfortably navigate around Maple Shade, Moorestown, and Cherry Hill, NJ. Contact us today!