How to Lease a Car in Six Easy Steps

Do you want to:
Drive around Maple Shade, Moorestown, and Cherry Hill in the latest Acura model?
Benefit from lower monthly payments?
Avoid the responsibility of selling your vehicle when you're ready to upgrade?
If you answered "yes" to the above questions, you should consider leasing a car from Elite Acura. Many of the steps in this process are similar to that of buying a new car, but there are a few key differences. Read on to learn how to lease a car from our Acura dealership.
1. Figure Out What You Want
Just like buying a car, the first step in the lease process is figuring out what you want in a new vehicle. It may be helpful to write a list of the features you're looking for, to guide your research process.
Then, start shopping around. Check out the lease deals on our website to see what's available, and browse our online inventory to find a model that matches your needs. Then, when you find something you like, head to our showroom to take it for a test drive.
2. Know Your Credit Score
When you're applying for an auto loan, your credit score matters—and a good credit score can help you get a lower rate. The same goes for leasing a car. If there are any outstanding issues on your credit report, giving yourself a month or so to resolve them can save you money on your car lease.
Another similarity to buying: The more money you put down, the lower your monthly payments will be. If you have a current car you're looking to get rid of, selling it to the dealership can provide you with more money for your down payment. Use our online tool to value your trade.
Then, when you're ready to take the next step, fill out our secure online finance application.
3. Decide on a Lease Length
Most car leases last three to four years, but they can range anywhere from six months to six years. Again, just like when you buy a car, a longer term generally means lower monthly payments. This is because you're spreading out the total payment over a longer period of time.
You may want a longer lease length if you're looking to minimize those monthly payments. However, the longer you lease the vehicle, the more wear and tear you'll put on it—and this can result in extra fees when your lease is up. To avoid this, make sure to stay on top of scheduled maintenance.
If you're looking forward to upgrading to the latest model, on the other hand, consider a shorter lease term. This gives you more freedom to upgrade your vehicle without paying early termination fees.
4. Determine Your Average Mileage
While leasing a car can save you money on monthly payments, it also restricts how you can use your vehicle. For instance, lease terms come with strict mileage limits. It's important to know how many miles you drive on average, so you can find a lease term that meets your driving needs.
5. Read the Contract Carefully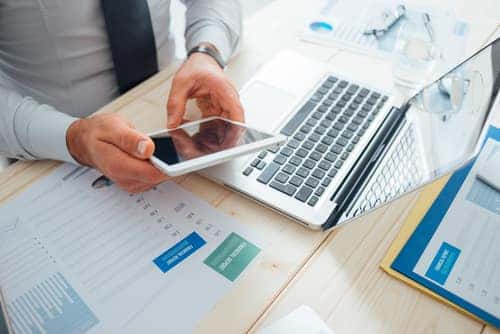 Once you've negotiated a price and terms, give the contract a thorough once-over before signing. Make sure everything matches what you discussed with the finance expert. Be sure you also know what you're responsible for, from taxes and fees to maintenance and gap insurance.
6. Treat Your Vehicle Well
Once you sign the contract, congratulations—you're good to go! Enjoy your new Acura, but make sure to treat it well, so you can avoid any extra fees when your lease is up. This includes following the vehicle's maintenance schedule and taking care of any open recalls as they occur. And, of course, make sure you make your monthly payments on time.
Visit Our Lease Department Today
Even though there are some major differences, leasing a car is just as easy as buying—especially when you have the finance team at Elite Acura helping you through the process. If you're in Maple Shade, Moorestown, or Cherry Hill, visit or contact our lease department today to learn more!