How to Boost Your Car's Trade-In Value

---
If you're wondering how to boost your car's trade-in value, Elite Acura has just the thing. With the guide our team put together, you'll feel completely confident as you part ways with your vehicle.
So, before you choose the next model you want to drive around Maple Shade, Moorestown, and Cherry Hill, NJ, let us help you boost your trade-in's value.
---
​
In a Pinch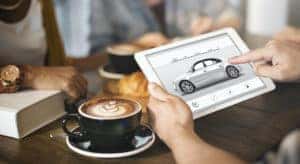 If you're planning to trade in your current car as soon as possible and just need a few quick tricks to boost its value, you'll have a few options.
First, you'll want to find the estimated value for your vehicle's make, model, and year. You can use online tools to find this and get a baseline for what your vehicle is worth. With somewhere to aim, you can now get to work raising its value.
One of the easiest things you can do is simply clean the vehicle. Wash the exterior and try to buff out any small scratches and dents. Check the windows for any chips in the glass, too.
Inside, you'll want to try to remove any stains, treat strange smells, and patch small holes or tears in the upholstery. Overall, the better your car looks, the more it will be worth.
Though, you should also try to take care of minor maintenance needs. If there are any dashboard lights on, try to resolve the issue. Simply refilling the tires to turn off the tire pressure indicator can really help you out.
---
When You Have Time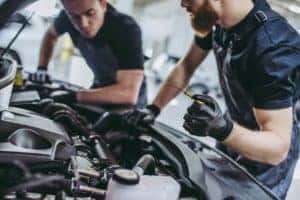 While those tricks can help boost the car's value last minute, there are a lot of things you can do as the owner to boost its value over time. From the moment you purchase the vehicle, make sure to stay on top of vehicle maintenance.
From minor needs, like oil changes, to more serious service like engine repairs, taking care of an issue as it arises will ensure that your vehicle is in good condition when you take it in for that trade assessment. If you keep a well-documented service record, this can also help to boost your vehicle's value, as it proves your model was well-taken care of.


---
Trade Your Car
We hope you feel ready to trade in your car with the help of this guide. If you have more questions or want to get your vehicle appraised, contact the Elite Acura team today.
We'll have you and your next vehicle ready to cruise around Maple Shade, Moorestown, and Cherry Hill, New Jersey, in no time.
---