How Long Do Brakes Last?

Brake pads might be a relatively small piece of equipment, but your vehicle's brakes can't function without them. Brakes are the lifeline we all rely on when we're on the roads of Maple Shade, Moorestown and Cherry Hill. When you press down the brake pedal, you expect your car to stop.
As time passes, your brake pads will eventually wear down. You might be wondering, "How long do brakes last?" The answer can depend on the car you're driving, the material of the brake pads installed and driving habits. This can be a lot to keep up with which is why we've put together this helpful guide to answer many of the questions you might have about brakes and brake pads.
How Long Do Brakes Last?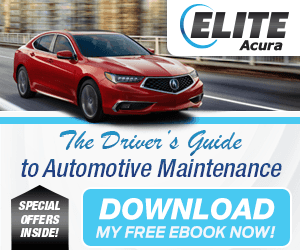 Stop-and-go driving like city driving or rush hour traffic, with frequent application of the brakes, might mean brake pads wear down sooner than easy cruising on the highway. Wear and tear on your brake pads and the brakes themselves will vary from car to car and from driver to driver. For the most part, however, brakes will last 30,000-40,000 miles.
If you do a lot of cruising, brake pads can last longer, perhaps up to 60,000 miles. Front brake pads will typically wear down sooner, because they handle the weight that shifts to the front when pressing the brake pedal. The car is designed to want to continue moving forward, thus wearing down the front brake pads and preserving the rear pads for a bit longer.
If you've heard any sort of squealing or squeaking sound, brakes should be inspected as soon as possible. Our service team will work efficiently to find a solution.
What Makes Brakes Last Longer?
We'd all like for our brakes to last longer. Besides avoiding stop-and-go driving or driving in places where brakes aren't needed as often, these are the best ways to lengthen the life of the brake pads.
Keep a distance. Maintain a steady distance between your vehicle and the car in front of you so there's no need to press the brakes at the last second.
Use one foot. It can be tempting to use both feet to drive, but those who do usually tap the brakes more often. Keep your driving to just one foot.
Slow down. The faster you drive, the more your brake pads must work to stop the vehicle when pressing the brakes. Brakes can last a bit longer by avoiding hard braking situations.
Elite Acura Brake Center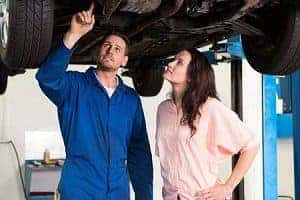 The brake system consists of many components working together to stop or slow down the vehicle when driving. This includes the brake pads, brake calipers, brake fluid and rotors.
If that grinding noise or squealing sound doesn't seem to be going away, your brakes may need repair. Schedule brake repair today with our experienced maintenance technicians, and we'll work efficiently to return your vehicle to the road as soon as possible.
Visit Our Acura Location Today
The brakes on every car are essential to safety while driving. Brakes wearing down over time is unavoidable, so you need to have them inspected regularly. So if you think you need to have your brakes replaced, then come visit our service center today.
Elite Acura proudly serves drivers in Maple Shade, Moorestown and Cherry Hill. Our expert technicians always find the remedy your brakes might need. Schedule your service appointment today!