FREE Buyer's Guide to the 2018 Acura TLX
Download Now to Receive Money-Saving Offers!
Are you looking for a new luxury vehicle? By choosing the 2018 Acura TLX as your next curve-hugging road warrior, you'll experience a new thrill during every minute you spend behind the wheel.
To get you fully acquainted with this legendary speed demon, we're here with our Buyer's Guide to the 2018 Acura TLX eBook. Throughout this handbook you'll discover  information such as: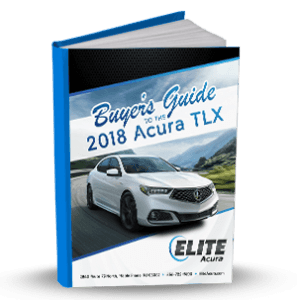 What's New
Performance Options and Handling
Technology and Innovation
Comfort and Refinement
Safety and Protection
On top of that, this free eBook comes packed with a selection of MONEY-SAVING coupons.
Why wait to take advantage of all the perks that come along with this convenient guide? Download our free Buyer's Guide to the 2018 Acura TLX eBook, so you can start learning about the remarkable features contained in this vehicle. Simply click the link and get to reading right now!
Download Your Free eBook Now
We would love to hear from you! Please fill out this form and we will get in touch with you shortly.