Bad Credit Car Loans
If you're looking to a buy a new or used vehicle, one method of payment is to take out a loan. At Elite Acura, we work hard to get the finance options that work for you, regardless of what type of credit you have.
So, keep reading to learn about bad credit car loans and contact us when you're ready to start shopping for a new car near Maple Shade, Moorestown, or Cherry Hill.
Can You Get a Car Loan with Bad Credit?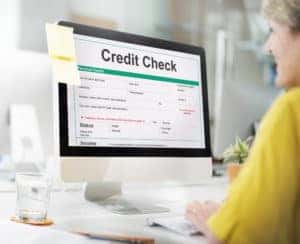 Whether you have good credit, bad credit, or no credit, you can get an auto loan for a new or used automobile. However, if you have bad credit, you may want to follow these tips for getting an auto loan:
Know Your Credit Score
Before you apply for a loan, it's important to know your credit score. This 3-digit number is generated from credit reports created by three main credit bureaus: Equifax®, Experian®, and TransUnion®. It ranges from 300 to 850 and is calculated on a number of factors, including:
Your payment history
The types of credit you have (student loans, credit cards, etc.)
Credit limits and how much of those limits you're using
Credit scores can vary, but they're based on the information that's in your credit report. If you check your report from time to time, you can see what's affecting your score, so you know where to improve.
Save for a Down Payment
When you buy a new car, it's recommended to put down 20% of the total cost initially (10% for a used vehicle). It's a good idea to save for a more significant down payment, though, so you can reduce the amount of a loan you need. We even have a payment calculator to help you determine what your monthly payments will be.
Get Pre-Approved
It's also a good idea to get pre-approved for a loan before starting the buying process. Most dealerships have a finance application you can fill out from the comfort of your home. After you fill out this short and secure form, someone from the dealer's finance center can then reach out to discuss your options.
How to Improve Your Credit
After looking into your credit score, you may be interested to learn how to improve it. There are several ways you can do this.
First, you'll want to make sure you're paying all your bills on time, which includes any utility or cell phone payments you may have. You'll also want to make sure you keep balances on credit cards low as best you can.
Additionally, you should only apply for and open new credit accounts as needed. If you have unnecessary credit, it may tempt you to overspend, which could lead to accumulating debt. Plus, just the act of applying for credit can have a negative impact on your overall score. This is known as a hard inquiry, and it can remain on your credit report for two years.
By following the above tips, you can steadily improve your credit over time. This can then adjust what type of loan you'd get and with what interest rate.
Start Shopping for a Car Today
If you want more information on bad credit car loans, simply contact the finance experts at Elite Acura. Then, when you're ready to buy a vehicle, we'll guide you through each step of the process. Before you know it, you'll be driving home to Maple Shade, Moorestown, or Cherry Hill in your ideal automobile!