Acura Type S Concept

Acura has always created high-performing luxury automobiles. However, it's raising the bar with the Acura Type S.
This sporty concept car will preview the next generation of the midsize TLX sedan. It'll provide an athletic yet elegant design along with a ride that embodies Acura's return to "Precision Crafted Performance."
Our team at Elite Acura created this Acura Type S Concept preview for drivers throughout Maple Shape, Moorestown, and Cherry Hill. We'll give you a sneak peek into what this automobile will offer. Then, feel free to contact us if you have any questions.
History of the Type S
The Acura Type S may be coming in 2021, but it was actually first sold in 2001. The first generation was an Acura 3.2CL Type S with a 260-horsepower (HP) 3.2L V6 engine and 5-speed automatic transmission. A 6-speed manual transmission was then introduced in the final model year.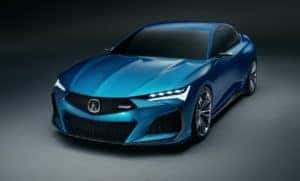 That model was available from 2001 to 2003. From 2002-2003, you had the 3.2TL Type S. This concept car offered the same performance specs as the 3.2CL. However, unlike that model, this one didn't offer the 6-speed manual.
Then there was the RSX Type S, which came about in 2002. It was available until 2006 and had a 200-HP 2.0L i-VTEC® 4-cylinder engine. The horsepower did increase in 2005 to 210 HP.
Finally, you had the Acura TL Type S, which was on the market from 2007 to 2008. This model became the most powerful Type S, with its 3.5L V6 engine churning out 286 HP. Plus, with 4-piston Brembo™ brakes and a sport suspension, this vehicle was made for those winding backroads.
While the Acura Type S been on hiatus for over a decade, it's sure to come back stronger than ever before.
Bold Exterior Design

The performance specs for the new Acura Type S aren't out just yet. However, we can give you a look into the car's appearance.
It's primarily taking its design cues from the Acura NSX supercar, specifically with edgy lines and the signature Diamond Pentagon grille. However, this model will have a next-generation, 4-lamp Jewel Eye® LED headlights. Not only do they look impressive, but they'll help you see and be seen better at night.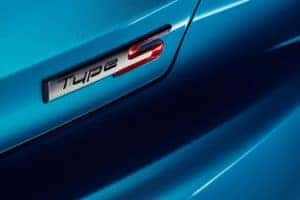 In the back, "Chicane" LED taillights, a large rear diffuser, and quad chrome exhaust outlets complete the car's look.
However, the first thing you'll probably notice is the stunning Double Apex Blue Pearl paint job. This liquid/electric hue gives a nod to the blue Type S heritage models that we discussed before. It's also further accentuated by the multi-spoke 21-inch wheels and "square" 285-series tires.
Finally, you have the Type S badge stamped right on the back of the automobile. This badge lets drivers know the vehicle means business, specifically when it comes to its performance pedigree.
Get Updates on the Acura Type S Concept
The new Acura Type S is slated to arrive at dealerships in 2021. While this concept car won't be at Elite Acura just yet, you can get the latest information from us as it comes in.
To learn about this luxury sports sedan, contact our sales team. Then, when it arrives at the dealer, you can be one of the first to test drive it near Maple Shade, Moorestown, and Cherry Hill.
Don't wait. Contact us for more info today!