2020 Acura TLX Cargo Space

When you're looking to purchase a new sedan for your travels in and around Maple Shade, Moorestown, and Cherry Hill, New Jersey, you'll likely be looking for a tech-savvy, agile car that can make city travels a breeze. Have you ever thought about how much space your sedan will have––particularly cargo space?
The last thing you want when you're out shopping is to run out of space. Luckily for you, this'll never be a problem when you're driving the Acura TLX. How, you might be wondering? Well, keep reading, because we here at Elite Acura have created this 2020 Acura TLX cargo space guide to help you learn more!
2020 Acura TLX Cargo Space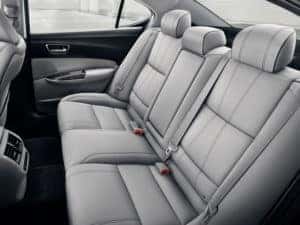 Whether you're looking to do some shopping or head to the shore for the weekend, you'll need enough cargo space to easily transport all of your belongings. Good news! The 2020 Acura TLX has more than enough cargo space to meet your needs.
That's because you'll have 13.2 cubic feet of cargo space. You'll have plenty of room for a weekend bag or two, your latest grocery haul, or even a set of golf clubs, so you can enjoy a relaxing day on the green. Whatever you need––your cargo space has it covered.
Extra Space is One Touch Away
Acura knows that while most days the 13.2 cubic feet of cargo space is more than enough for what you need. However, Acura also knows there'll come a day when you'll wish you had just a little more space to fit larger items or squeeze in that extra bag. Luckily, the 2020 Acura TLX cargo space has two different options that allow you to obtain even more space for your gear.
The first way is by utilizing the standard 60/40 split fold-down rear seatbacks. This split system makes it possible to expand your cargo space without interfering with your passenger space. Although, those times you need as much cargo space as possible, you can fold down the entire second row––providing you with more than enough cargo space.
The second way you can grow your cargo space is by folding up the floor mat. Here, you'll find underfloor space hidden beneath your cargo floor. This is a great place to hide your valuables while running into the store.
Those looking for the maximum amount of cargo space should consider upgrading to the Advance Package. That's because with this trim, your underfloor storage gets upgraded to include a deep storage bin, plus an extra shallower bin. With this additional bin, your cargo space gets upgraded to 13.2 cubic feet.
Easy-Loading Access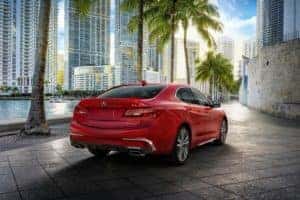 Whether you're loading large or small items into your 2020 Acura TLX cargo space, you'll find this to be a simple task, thanks to the easy-loading access made possible by its thoughtful design. You'll find that your trunk has a low lift-over height, meaning there is no large lip you need to lift your items over in order to load up your trunk.
This feature, combined with the wide opening of the trunk, makes it possible to load nearly anything into your cargo space with ease.
Check Out the 2020 Acura TLX Cargo Space Today
We at Elite Acura know that numbers are helpful, but it doesn't help cement the full capabilities the Acura TLX cargo space offers.
We invite you to visit our dealership, so you can check out the space for yourself. This way, you'll have a crystal-clear picture of the equipment you can bring with you as you travel in and around Maple Shade, Moorestown, and Cherry Hill, NJ.
Visit our dealership to check out the 2020 Acura TLX cargo space today!