Acura RDX Maintenance Schedule

---
The easiest way to keep your
Acura RDX
out on the streets of Maple Shade, Moorestown, and Cherry Hill, NJ, is by staying on top of its routine maintenance. To do that, however, you'll first need to know what services your RDX needs, and how often they need them.
Luckily, our team at Elite Acura has you covered. Below, we'll break down all the details of the Acura RDX Maintenance Schedule, so you know exactly what to expect and when to expect it. Then, just give us a call to set up your next service appointment!
---
​
Every 7,500 Miles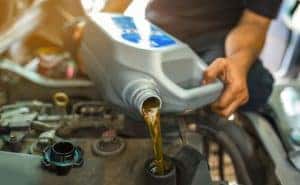 The Acura RDX maintenance schedule is fairly simple. It operates in intervals of 7,500 miles, with no complex list of services at each.
For example, after your first 7,500 miles behind the wheel of the RDX, you'll just need a simple oil and filter change. You'll also have the help of the Acura Maintenance Minder™ to monitor your vehicle's oil life for you. It'll even alert you on when your oil drops below 15% and you need to have your oil changed.
At the same time, you'll also need a service technician to rotate your tires to ensure the proper balance you need to stay safe.
Every 15,000 Miles
Once you've driven another 7,500 miles, you'll need to head back in for another oil change, filter change, and tire rotation. This time around, however, you'll also need to have the differential/gear oil replaced as well.
Every 30,000 Miles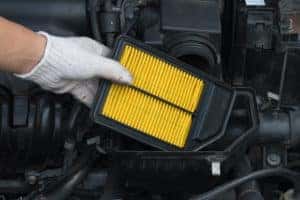 When you hit 30,000 miles in your RDX, you'll need to have your RDX air filter and cabin air filter replaced.
This service ensures that the air-fuel balance of your RDX is stable. When it's off, it can cause severe damage to your vehicle and the engine.
Every 90,000 Miles
Over the course of the next 60,000 miles, you'll need to stay on top of services like your oil changes, tire rotations, and more every 7,500 miles.
Then, by the time you reach 90,000 miles, your Acura RDX will be ready to have its spark plugs replaced and your valve clearance adjusted. If you're not quite sure what adjusting the valve means, you're not alone. This procedure helps keep proper clearance in the valve mechanism, ensuring there's suitable airflow in the engine.
Every 120,000 Miles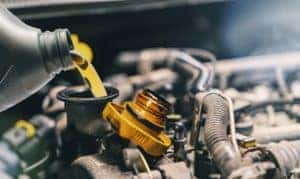 The next service interval will see another 30,000 miles pass. At 120,000 miles, you'll need a fair amount of services to go along with the standard oil change, filter change, and tire rotation. They include:
Replace Air Filter
Flush Cooling System
Service Transmission Fluid
Replace Differential/Gear Oil
Replace Transfer Case Fluid
Replace Cabin Air Filter
Routine Maintenance at Our Acura Service Center
If you're wondering where to have all these services performed, look no further. At our Acura service center, you can rely on us for all routine maintenance services, including comprehensive inspections of your Acura RDX.
We have a team of factory-trained and certified technicians that you can trust for all types of RDX maintenance. They can also provide you a long list of additional vehicle services, such as:
Brake Repair
Engine & Transmission Service
Tire Replacements & Inspections
Battery Repair & Replacements
On top of it all, you can always lean on the expertise of our technicians. So, if you're not sure when to bring your Acura RDX in for scheduled maintenance, our team can provide all the answers you need.
---
Schedule Routine Maintenance at Elite Acura!
Don't let simple routine services stand in the way of you and your adventures around Maple Shade, Moorestown, and Cherry Hill, New Jersey. Instead, just schedule a quick and convenient service appointment with us.
To schedule your next service appointment, contact us today!
---