2019 Acura MDX Towing Capacity
If you've been looking for a sturdy, reliable vehicle with impressive towing capacity, you should check out the 2019 Acura MDX. This safe and tough automobile is big enough to pack all your kids in for a trip to the mall with enough towing capacity for everything you need on your next vacation.
Our team at Elite Acura took test drives through Maple Shade, Moorestown, and Cherry Hill to see what sort of towing capacity this automobile really has to offer. Read on to learn all about the 2019 Acura MDX towing capacity.
About the Acura MDX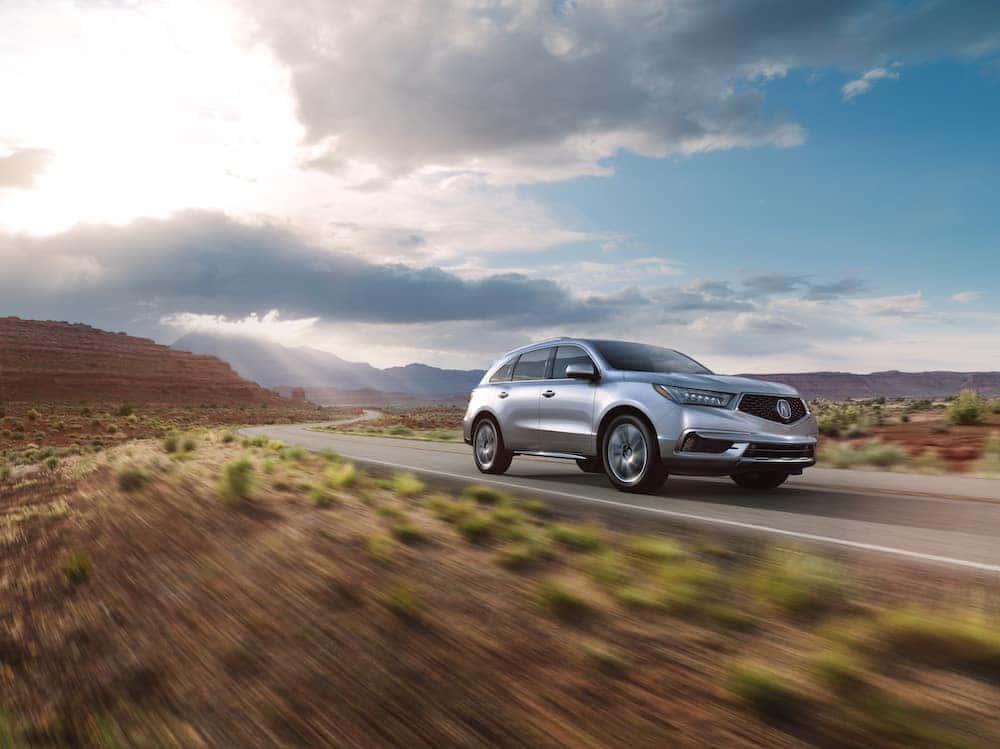 The 2019 Acura MDX is a luxury vehicle that has some serious towing power underneath its elegant exterior. You can opt for front-wheel drive or Super Handling All-Wheel Drive™ (SH-AWD®)—an exclusive system from Acura that provides you with superior high-performance dry-road handling.
Both choices give you the same 3.5L V6 engine, and it packs a serious punch on the road. You get 290 horsepower as well as 267 lb-ft of torque for a performance that has to be felt to be believed.
While there are many similarities, the real difference between these two systems comes with their towing capacity, so read on to learn how they stack up.
2019 Acura MDX FWD Towing Capacity
The 2019 Acura MDX with FWD has a maximum towing capacity of 3,500 pounds when properly equipped. This towing capacity is standard for all FWD Acura packages, with the exception of the A-Spec® Package. However, it comes with the Technology Package, Advance Package, and Entertainment Package options.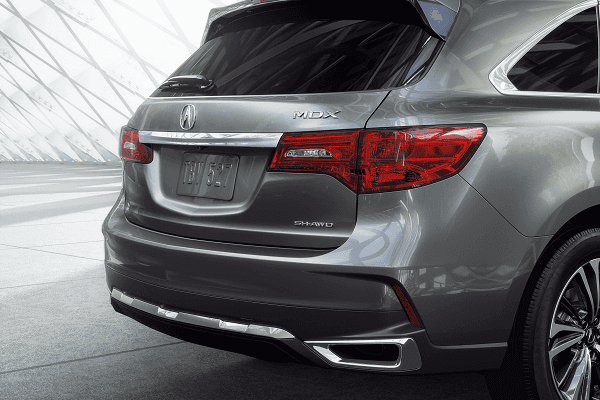 You get a host of great safety features when you climb into the Acura MDX that make towing easier than ever. Vehicle Stability Assist™ is fantastic for less-than-ideal driving conditions by correcting a loss of traction and even helping you regain control of your steering. By doing so, it allows you to stay safe and secure even when towing heavy loads. This feature comes standard in all Acura MDX models.
2019 Acura MDX SH-AWD Towing Capacity
The 2019 Acura MDX SH-AWD comes with the same great performance as its FWD counterpart but with a drastically different towing capacity. This vehicle has a maximum towing capacity of a whopping 5,000 pounds when properly equipped. Whatever you need to tow—from dirt bikes to fishing boats and everything in between—your car is more than up to the challenge.
This option is available in every version of the 2019 Acura MDX that comes equipped with SH-AWD. Also, Hill Start Assist will make getting going with a heavy load in tow fast and simple. It provides added power and control when you're starting your vehicle on a steep incline, so you can soar off quickly and safely.
Schedule a Test Drive Today
Now that you know all about the 2019 Acura MDX towing capacity, it's time to come see the car for yourself! Head on over to Elite Acura today to check out our inventory and schedule a test drive in the vehicle of your choice!
Whether you're from Maple Shade, Moorestown, or Cherry Hill, we'll be able to help with all your car-related needs, so visit us today.