Acura MDX Maintenance Schedule

---
The easiest way to keep your
Acura MDX
safely out on the roads around Maple Shade, Moorestown, and Cherry Hill, NJ, is by staying on top of its routine maintenance. But how are you supposed to know when your ride needs a tune-up?
Luckily, our team at Elite Acura has you covered. Below, we'll cover all the crucial maintenance services your Acura needs and at what mileage intervals they'll need them.
After you've read through the Acura MDX maintenance schedule, feel free to contact us to set up a service appointment!
---
​
Every 7,500 Miles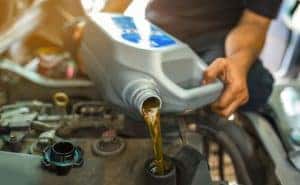 Your first maintenance service will come after you've driven 7,500 miles. This is the baseline for the Acura MDX maintenance schedule, so you'll know that every 7,500 miles, your ride will require some service.
At this first interval, you'll just need some basic services performed on your MDX. First is a simple oil change. You need to ensure that your engine is operating properly with clean and healthy oil, and a regular oil change is the easiest way to do so.
Otherwise, you'll also need your oil filter changed, as well as your tires rotated. At this time, a team of technicians will likely perform a comprehensive inspection to make sure your MDX doesn't require any additional repairs.
Every 15,000 Miles
After your next 7,500 miles, you'll need to have those same services performed on your Acura MDX.
Additionally, the 15,000-mile mark may also require a replacement of your engine air filter and cabin air filter. This will help make sure the air-fuel balance of your engine is balanced, reducing the risk of further vehicle or engine damage.
Every 30,000 Miles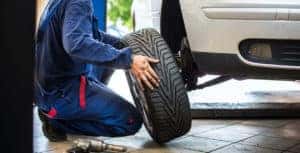 Once you've driven 30,000 miles in your Acura MDX, the amount of services you'll need will start to ramp up. Along with another oil change, tire rotation, and possible filter replacements, the 30,000-mile mark might require certain fluid replacements.
This may include your brake fluid, engine coolant, and transmission fluid.
At this time, you may also need your spark plugs, brake pads, and tires replaced.
Every 60,000 Miles
The 60,000-mile mark requires most of the same services you've seen, with plenty of other potential services ahead of you as well.
Again, you may need to replace the aforementioned list of fluids. A team of technicians will be able to determine whether that's necessary with a basic inspection. On top of those, your Acura MDX differential fluid, timing belt, and spark plugs also may require replacements.
Every 120,000 Miles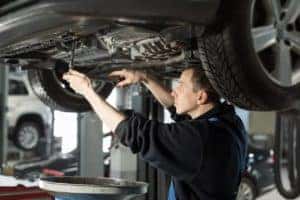 Once you've hit 120,000 miles, you're nearing the end of the Acura MDX maintenance schedule. At this point, all of those potential replacements are much more likely to take place.
Just a short list of parts that'll need replacement at this interval include:
Automatic Transmission Fluid
Engine Coolant
Differential Fluid
Timing Belt
Valve Adjustment
Spark Plugs
At this time, you should also have the steering and suspension of your Acura MDX inspected.
Maintenance at Our Service Center
Whether you've hit one of these mileage intervals or just noticed an issue with your MDX, the technicians at our service center will be here to help. Our team is factory-trained and certified to provide a wide variety of services whether you drive the MDX or not.
We're happy to provide you the routine maintenance your car needs. Or, we can help you with brake, engine, transmission, battery, tire repairs as well, along with so much more.
Plus, with the help of our online form, you can schedule your next service appointment in just a few quick minutes!
---
Schedule Acura MDX Maintenance Today!
Take on your next Maple Shade, Moorestown, and Cherry Hill, New Jersey, adventure with confidence by taking care of the necessary maintenance for your Acura MDX.
To learn more about your car's maintenance schedule or to schedule a service appointment, contact us at Elite Acura!
---