Acura ILX Maintenance Schedule

---
If you want to keep exploring the streets of Maple Shade, Moorestown, and Cherry Hill, NJ, in your stylish Acura ILX sedan, you'll need to stay on top of its regular maintenance. To do that, you'll have to familiarize yourself with the Acura ILX maintenance schedule.
Luckily, our team here at Elite Acura has you covered. Below, we'll break down each service you need at various mileage intervals and where you can turn to for them. Read on and feel free to contact our team with any questions along the way!
---
​
7,500 Miles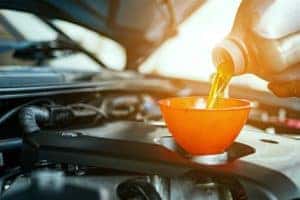 The first time you'll need to come in for scheduled maintenance is after you've driven 7,500 miles. At this point, you'll need a few basic services to keep your Acura ILX safely out on the road.
This mileage interval requires services like:
Oil and Filter Change
Tire Rotation
General Safety Inspection
During the safety inspection, a factory-trained and certified technician will inspect your brakes as well. You can expect to see these same services repeated after each interval of 7,500 miles.
15,000 Miles
After another 7,500 miles, once you've surpassed 15,000 miles in your Acura ILX, you'll need the same basic services as the last interval. Plus, you'll need a few others.
For example, technicians are likely to change both your engine and cabin air filters, to assure each is clean and clear of anything that could compromise their operability.
You may also see your brake pads and differential oil replaced at this interval.
30,000 Miles
Once again, after another 15,000 miles, you'll see most of the same services performed to keep your ILX running smoothly.
However, you'll need another long list of services at 30,000 miles. Most of these include basic parts replacements. Some that technicians may perform include:
Replace Brake Fluid
Replace Engine Coolant
Replace Transmission Fluid
Replace Spark Plugs
Replace Fuel Filter
To get things started at this interval, certified technicians will perform another general inspection to assess which parts need simple repairs or full-blown replacements.
60,000 Miles
At the 60,000-mile interval, you're likely to see most of the same services you've seen from the several previous intervals. Your Acura ILX may also need to have its drive belt replaced in order to keep the various parts of your engine running smoothly. This is an easy way to make sure your Acura ILX is performing at its very best as you take the streets.
Maintenance Minder™
If you're concerned about keeping an eye on your Acura ILX maintenance schedule, your luxury ride has you covered. With the help of the Maintenance Minder™ system, which monitors driving habits, road conditions, and much more, you'll know exactly when your ILX requires maintenance.
When you see the wrench illuminated on your driver's side dashboard display, you'll know it's time to seek out service from your local dealer.
Routine Maintenance at Elite Acura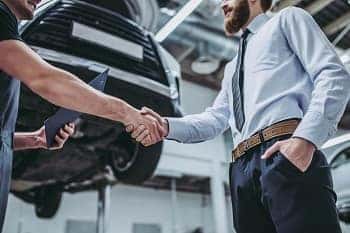 Whenever it comes time to have your Acura ILX serviced, the team at our Acura service center will be here to help. Our technicians are well-versed in a wide variety of vehicle services, so no matter what your car needs, you can count on them.
Our team also uses only the best genuine Acura parts. We're equipped with the same original equipment manufacturer (OEM) parts your ILX was originally designed with. It's just one of the many ways our team can assure that your vehicle is running as good as new after we've taken care of it.
If you're not sure whether you need service, just give our service center a call or pay us a visit and we can get you set up with a general inspection.
---
Schedule Service Today!
Don't let something as simple as an oil change or tire rotation stand in the way of you and the streets of Maple Shade, Moorestown, and Cherry Hill, New Jersey.
Just fill out our online form, or contact us at Elite Acura to schedule a service appointment!
---