How to Trade-In a Car with a Loan

---
Getting behind the wheel of a new ride is an exhilarating process. Often, however, drivers around Maple Shade, Moorestown, and Cherry Hill, NJ, might be wondering what to do with their current car before enjoying their new set of wheels.
Luckily, at Elite Acura, trading in a car is easier than ever, even if you still owe money on it. If you're not entirely sure how that process works, we've got you covered. Below, our team will break down how we can help you make a trade and all the ways it's possible to trade in a car with a loan.
---
​
The Question of Equity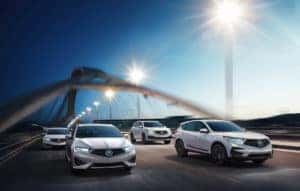 Are you asking yourself: Can I trade in a car that I owe money on? The answer is, yes. Before you can jump right in, you'll need to determine whether you have positive or negative equity on your current ride.
Figuring this out can be simple. All you need to know is the current market value of your car as well as how much you owe on the loan. The difference will tell you whether you have positive or negative equity.
Positive Equity
If you have positive equity, you're in good shape to trade in a car right away. This means that the car you're looking to trade in is worth more than what you owe on the loan.
It gets even better considering some dealerships may apply that positive equity towards the purchase of your next ride. This can significantly reduce the amount of your next payment.
Negative Equity
Negative equity, on the other hand, doesn't mean you're out of luck. This applies to the opposite scenario, if you owe more on the loan than your vehicle is worth. It's far more common that drivers have negative equity than positive equity, and there are a few methods of getting past it.
You can always take the negative equity on your current car and apply it to the loan on your next car. This raises the overall amount of your new loan and can add some significant interest over time.
If you're able to pay the difference between your loan and the value of your car, you'll likely be able to lower the amount of your new loan. Finally, you can always wait to trade in your car until you've paid off your loan. This is the safest option if you're looking to avoid any financial confusion on your next car.
---
Tips for Trading in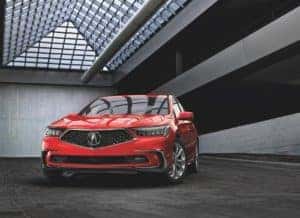 When you trade with a dealership, especially with a loan, there are a few things you should know before doing so. Some of the easiest ways to improve your trade-in experience include:
Know the market value of your car.
Get a range of trade-in offers.
Negotiate your trade-in.
Along with knowing how to trade with a loan, these steps can make your overall trade-in experience much smoother.


---
Trade-in Tools and Financing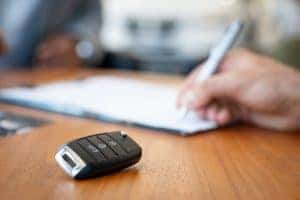 With the help of our finance experts at the helm, trading in at our dealership is a breeze. We'll ensure that you get a fair deal on your current car based on its current market value.
We also offer a number of tools and resources to help you in your trade-in process. You can utilize our value your trade tool to estimate how much your car is worth. Then, before you trade, you can check out our guides on how to boost your car's trade-in value, how to trade a leased car, and more.


---
Trade With Elite Acura
Even with money to pay on your current car's loan, trading in at Elite Acura is easier than ever. When you're ready to explore Maple Shade, Moorestown, and Cherry Hill, New Jersey, in a new ride, contact or visit us to get your trade-in process started today!
---